VIDEO: Wealth Inequality and Gun Violence Popular Education Event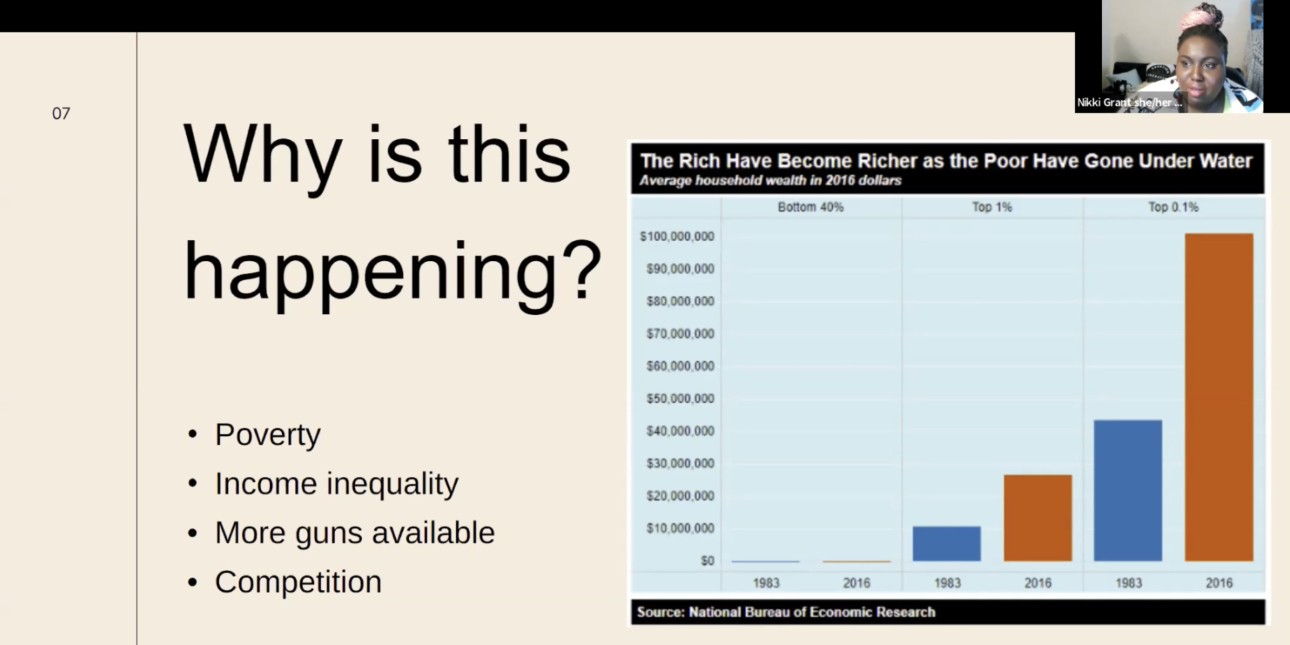 On Tuesday, July 26th formerly incarcerated movement leader, Sergio Hyland joined Kris Henderson and Nikki Grant of Amistad Movement Power to talk about the connection between wealth inequality and gun violence.
Is the ethos of 'get rich or die trying' killing our communities? Poverty and the inequality of both wealth and resources are strongly correlated with violence. When we look at the neighborhoods hardest hit by gun violence there are certain things that come into view. Most of these communities are poor, most of them are Black, Brown and people of color and most of them are situated in places where vast wealth is just across town. When we look at the bigger picture it becomes clear that much gun violence is a deeply structural issue tied to inequality, racism and poverty.
So why do public policy makers focus on punishing 'bad' individuals and disparaging neighborhoods as having a 'culture of violence'? And what practical things can we do to disrupt the cycle of violence and help our communities take back their power?
Check out the video and listen to Serge, Kris and Nikki as they explore how scarcity of resources in a society of great wealth leads to fierce competition among those who have the least and funnels people into illicit economies like the drug economy which requires people to use violence in order to protect their merchandise and their lives.