Our Staff
Kris Henderson - Executive Director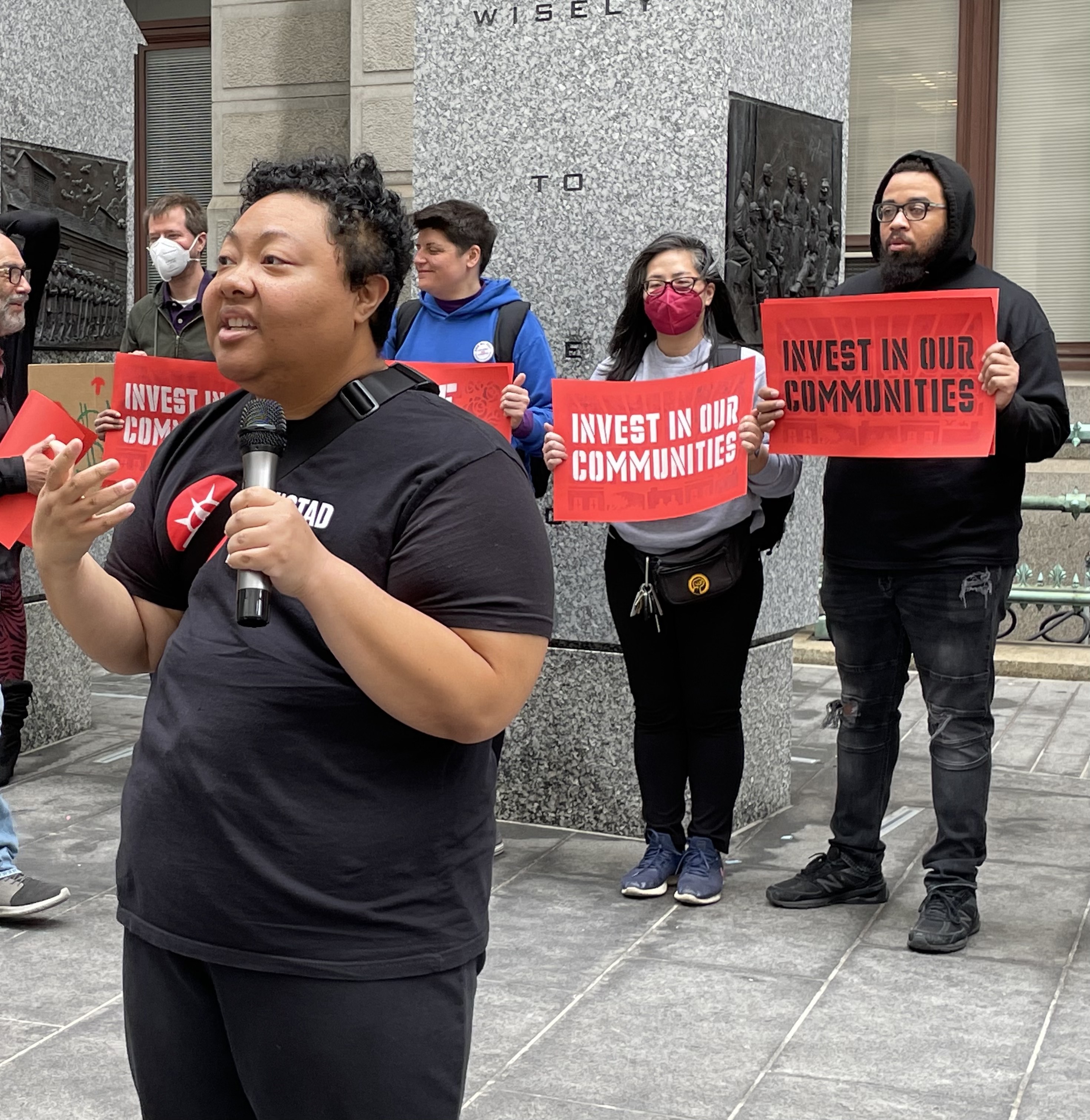 Kris Henderson is the Executive Director of Amistad Movement Power. They grew up in East Orange, New Jersey-- a majority Black, working class community. Their educational career began in East Orange's underfunded schools, continued at a private Christian School and led to boarding school in New England for high school. Their diverse educational experiences and the realization that a quality education is possible but often incredibly expensive, led them to work towards making sure we all have what we need. They are a movement lawyer, a co-founder of Amistad Law Project, Amistad Movement Power and the Coalition to Abolish Death By Incarceration. They are on the steering committee of Free The Ballot! Incarcerated Voter Family Network and on the board of directors of Black Youth Project 100. They are a 2018 Law for Black Lives and Movement Law Lab Legal Innovators Fellow and a 2019 Soros Justice Fellow.
Nikki Grant - Movement Director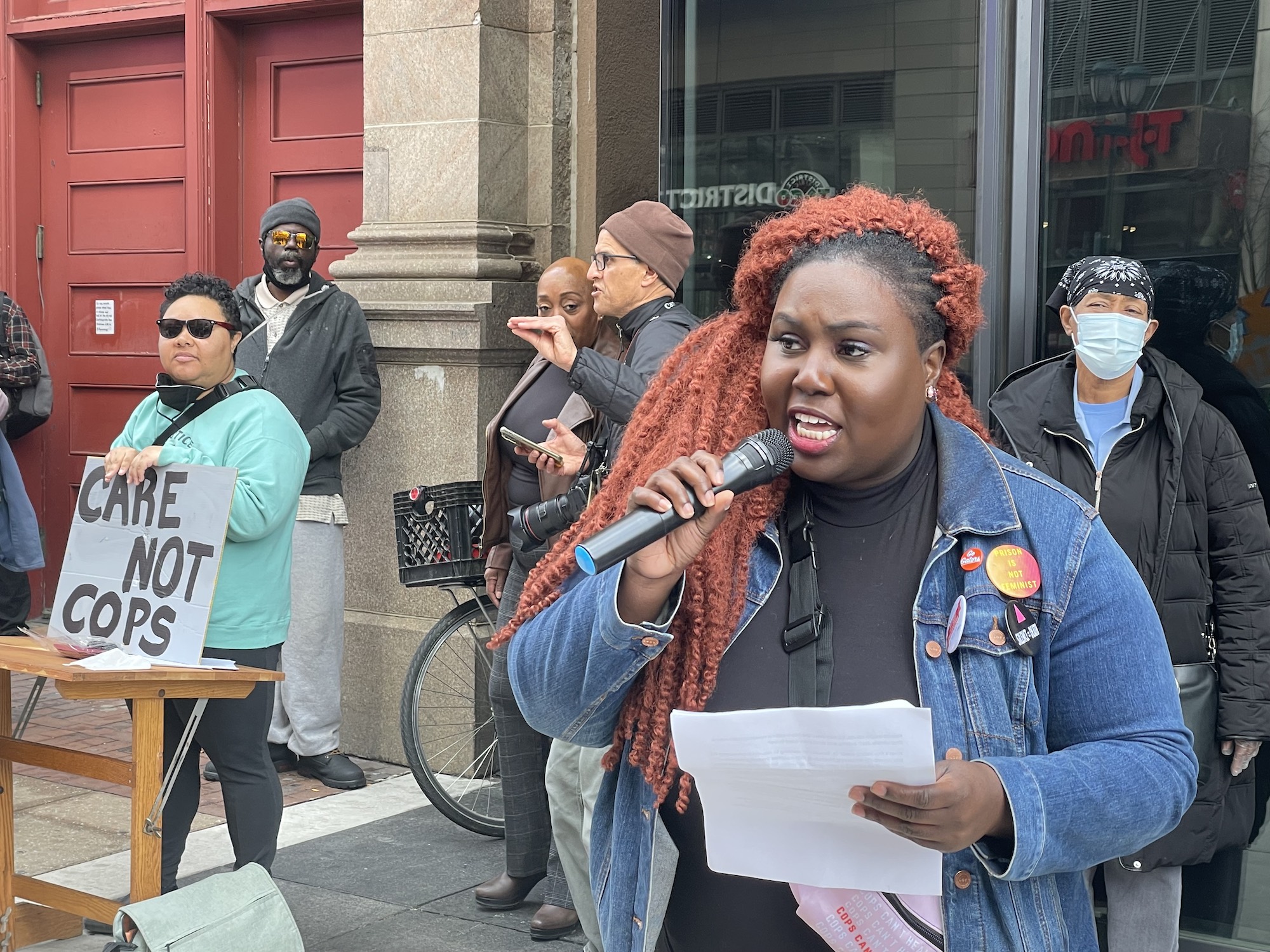 Nikki Grant is Amistad Movement Project's Movement Director and co-founder. She is the proud daughter of Jamaican immigrants and grew up in a tightly-knit, working class West Indian community in Orlando, Florida. As a young person, she witnessed poverty, racial segregation and inequitable schools in her community, as well as her father's disabling chronic illness. She was inspired by the demonstration of care by primarily Black women neighbors and church family to work towards social equity through a Black feminist lens. Nikki is a movement lawyer, former Courtwatch Organizer for the Judge Accountability Table, and a founding member of the Coalition to Abolish Death by Incarceration. She is also a board member of the Abortion Liberation Fund of Pennsylvania, where she serves on the Community Organizing committee.  
Sean Damon - Political Director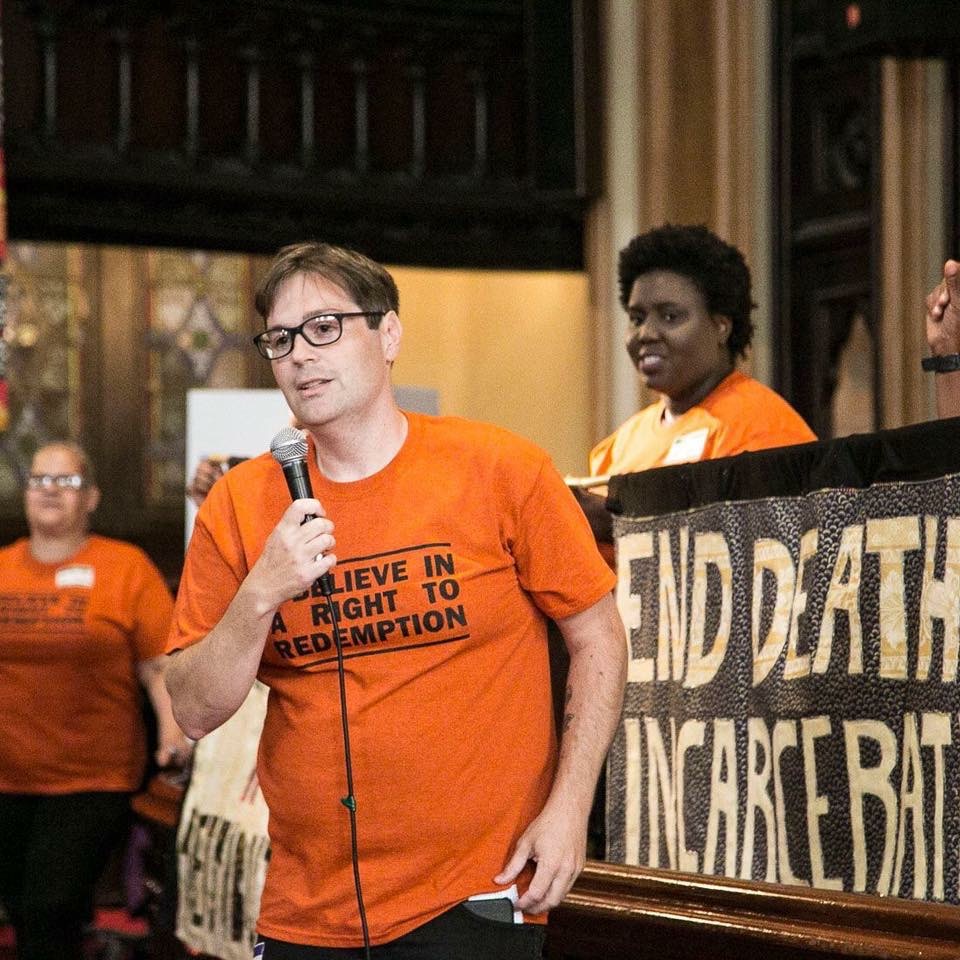 Sean Damon is the Political Director of Amistad Movement Power.  As a child, his mom cleaned houses and his father did tree work and he grew up in a working class neighborhood in Delaware County.  At age 15, he was kicked out of his home and spent the better part of his teenage years system-involved in a constellation of child psychiatric hospitals, bootcamps and halfway houses followed by precarious housing situations and poverty in his early adult years. These experiences propelled him into movements for justice and liberation. He is a white anti-racist organizer with over twenty years of experience in union, community and social movement organizing and a co-founding member of the Coalition to Abolish Death By Incarceration and Free The Ballot! Incarcerated Voter Family Network
Derrick Stephens- Lead Field Organizer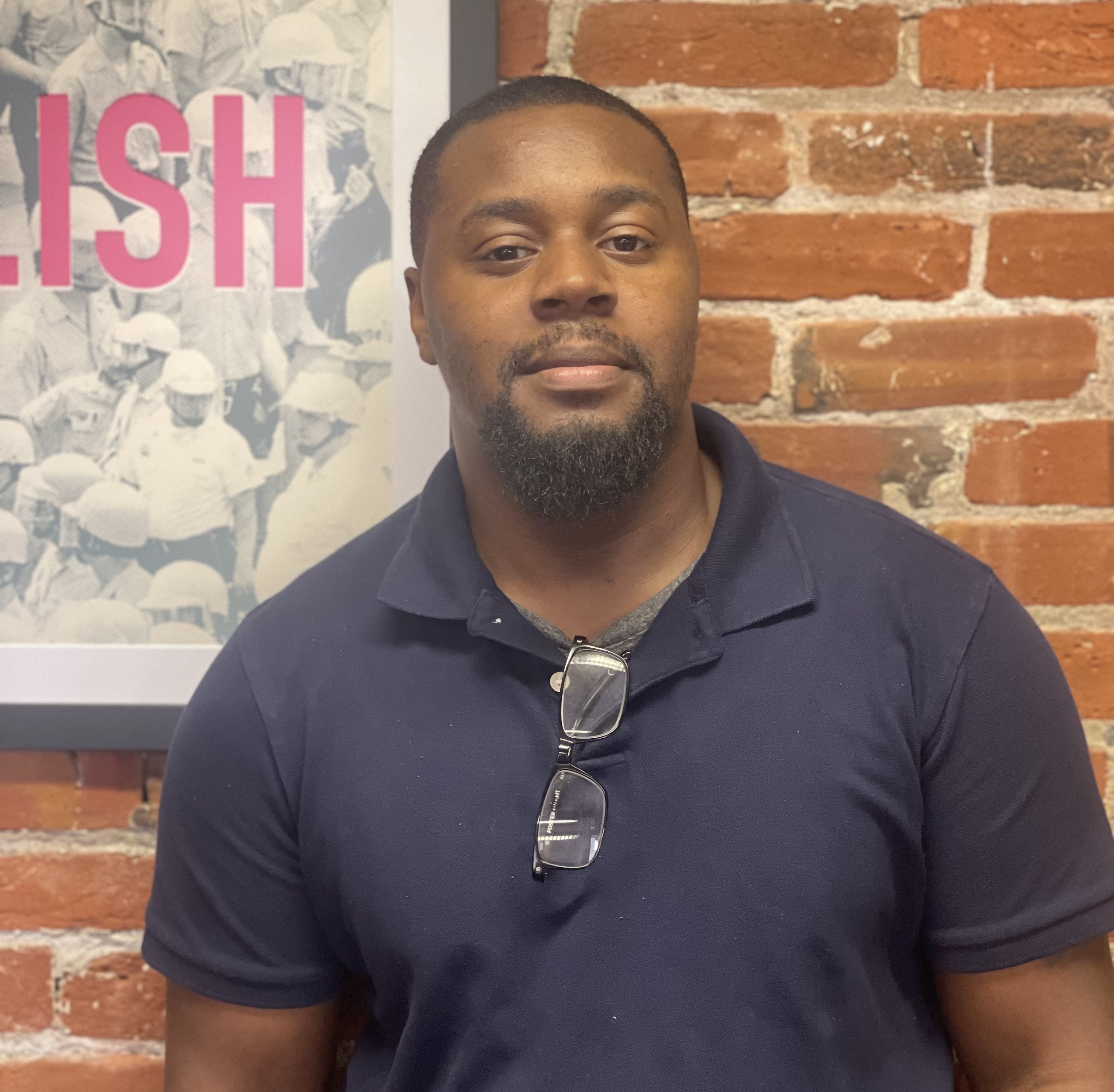 Derrick Stephens is the Lead Field Organizer for Amistad Movement Power. Coming from a single parent family in North Philadelphia as an African American male, Derrick understood that he was at a disadvantage to succeed. After joining Youth United for Change (YUC) in high school, he became a youth organizer in the fight to create a better education for himself and others. As a member of YUC, Derrick realized that those odds were systematically placed against him and his community. From youth organizer to holding a seat on the board of directors before stepping down, YUC spurred on his growth as an organizer and leader. As a security guard, Derrick became active in his union SEIU 32BJ. While there he had the opportunity to work as the Field Director on an election campaign for the progressive State Representative Roni Green. He built upon his organizing skills and gained first hand experience into political campaigning, and assisted in winning the campaign. He joins Amistad Movement Power as the Lead Field Organizer where he is building vibrant movement infrastructure for those directly impacted by mass incarceration to lead voter mobilization efforts.
Our Board of Directors 
Kempis Songster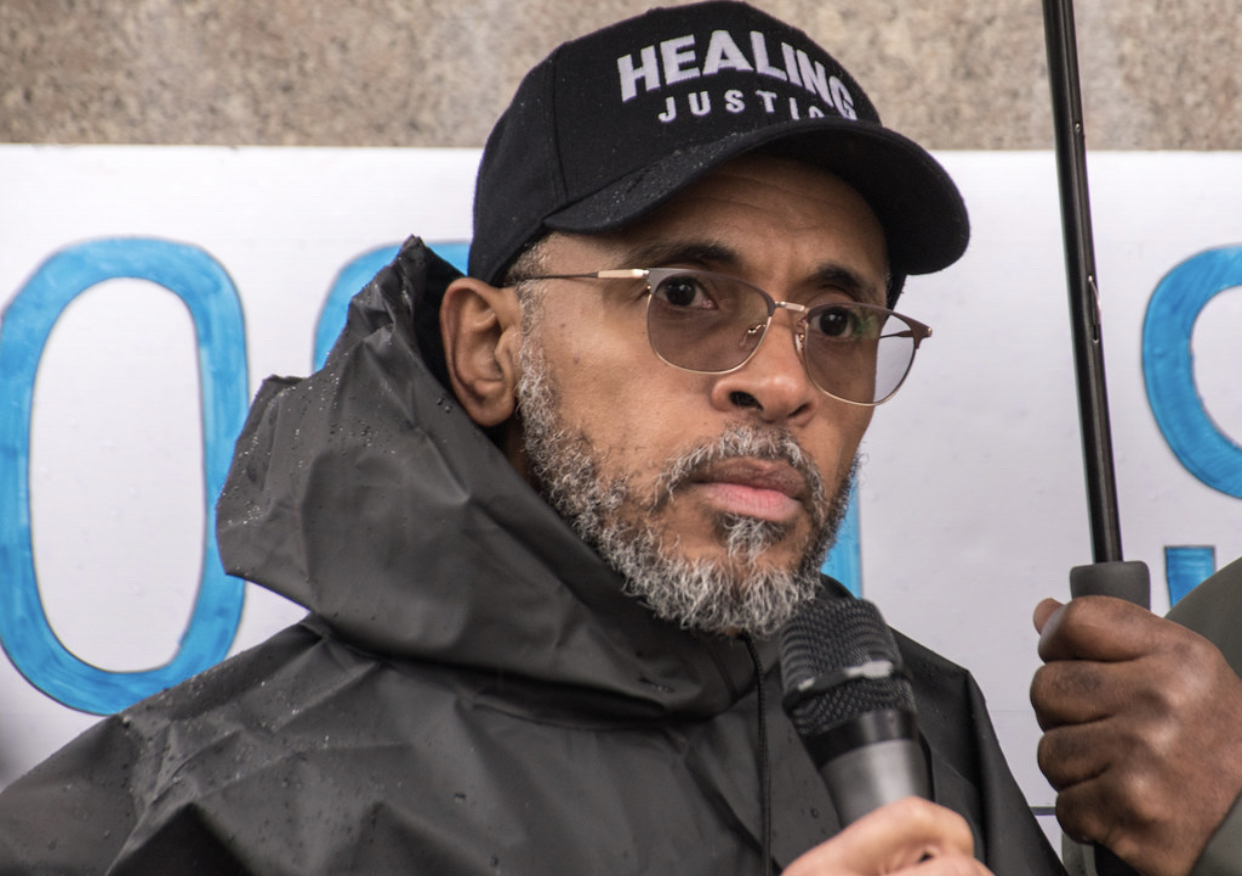 Kempis 'Ghani' Songster came home in 2018 and has been a consistent organizer for people he was incarcerated alongside for over 30 years. He is Restorative Justice Program Manager for the Youth Art & Self-Empowerment Project and a co-founding member of Right to Redemption, Ubuntu Philadelphia and the Coalition to Abolish Death By Incarceration. He lives in Northeast Philadelphia.
Lorraine Haw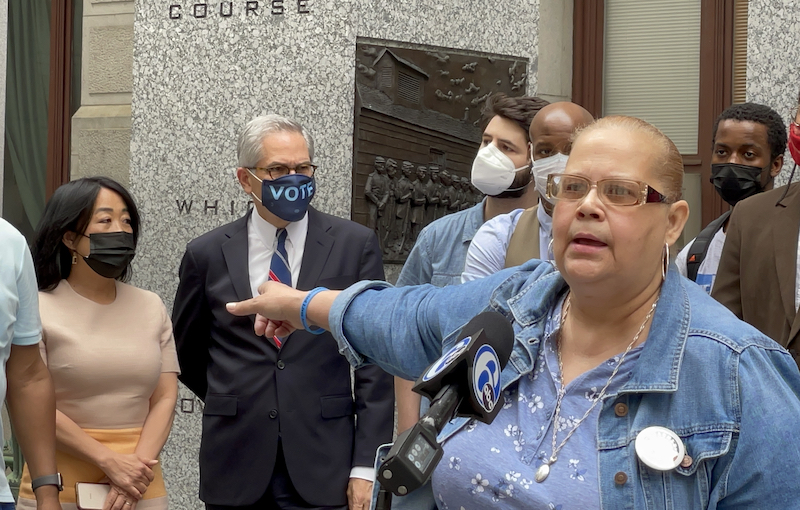 Lorraine Haw (aka Mrs Dee Dee) is a fierce leader in the movement of family members fighting to free their loved ones from PA state prisons. Her son is incarcerated at SCI-Smithfield where he is serving a life without parole sentence. She is a member of the Coalition to Abolish Death By Incarceration, FAMM and other criminal justice reform advocacy organizations and she lives in the Kensington section of Philly.
Steph Drain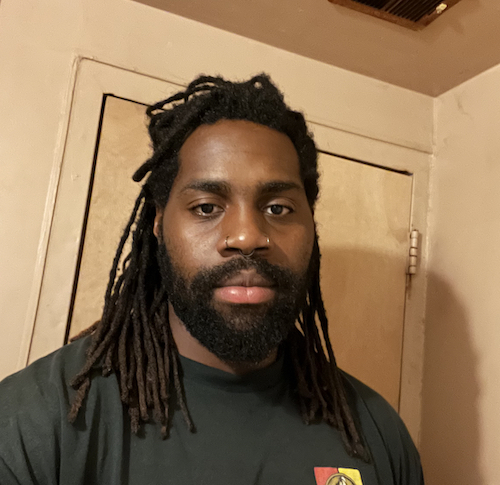 Southwest Philly Native, cat dad, political organizer and social justice activist. Steph has spent his entire adult life working to organize and activate community members to increase voter turnout and engagement. Steph has worked on campaigns to reallocate police funds into "real" community resources, shutting down the oil refinery in South Philly and helping to ensure that everyone has the ability to vote, without fear of intimidation or persecution. Steph is committed to ensuring that poor and working class people have access to clean air and clean water. Additionally, he understands that sovereignty over means of production is key in any liberation fight for oppressed peoples. Steph started as a volunteer and is committed to feeding community members good ass, healthy food, grown in their backyards.
Crystal Lopez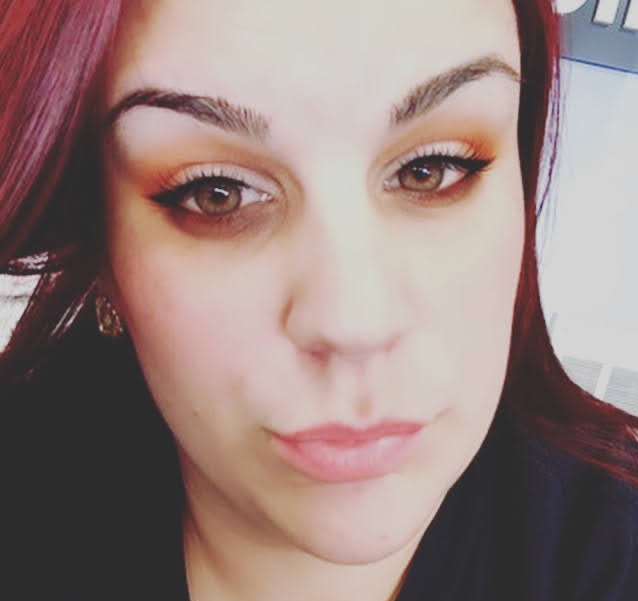 Crystal Lopez is a true fighter for all incarcerated human beings. She has been fighting to free her loved one who has been wrongfully convicted and ripped from his family for over 25 years. She believes in redemption and completely revamping the criminal justice system to focus on rehabilitation. She is a long time member and leader in The Coalition to Abolish Death By Incarceration and she has specialized in creative online activism in support of second chances. She too believes in humanity and being a voice for those who aren't able to speak up. She is ready to continue to fight for her loved one and yours as well.
Marcie Marra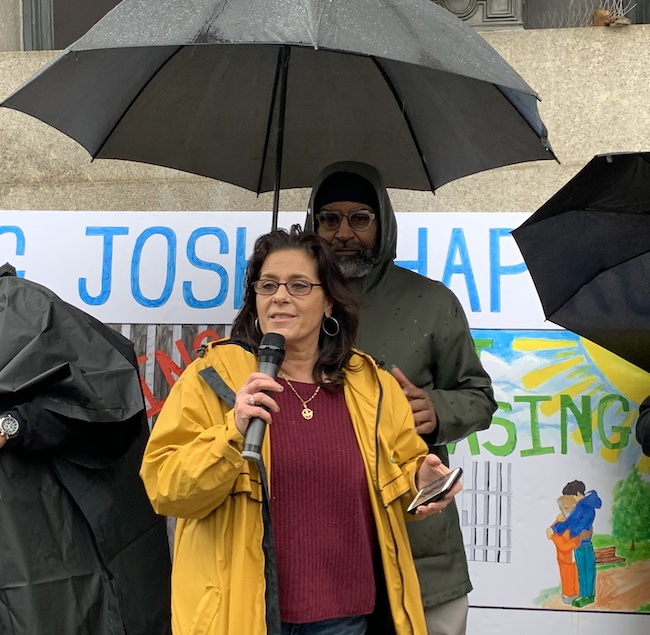 Marcie Marra is a dynamic advocate for her brother Richie who is incarcerated at SCI-Chester. She is a member of the Coalition to Abolish Death By Incarceration and lives in the Packer Park section of South Philadelphia where she serves as an elected Democratic Committee Person in the First Ward.