July, 26th - Inequality + Gun Violence: The Roots of a Crisis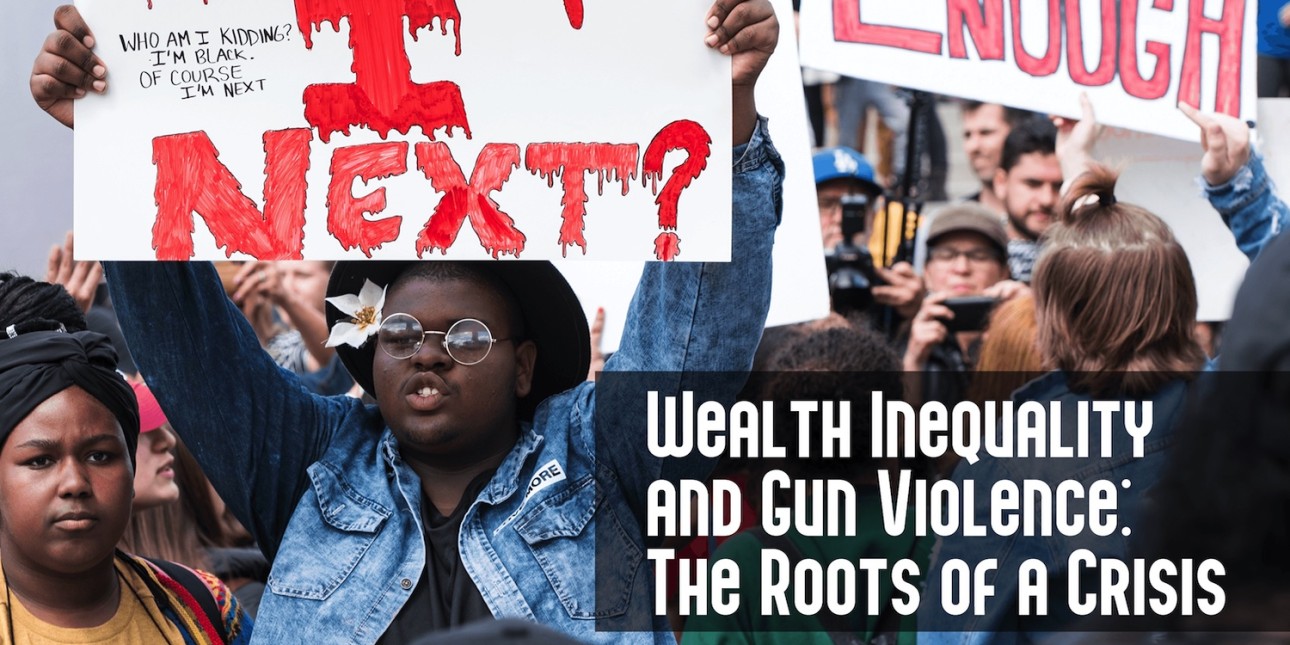 When violence happens it hurts communities in ways that can make it so hard to reestablish a sense of safety. It makes children less able to participate well in school and adults less invested in their neighborhoods. It makes people avoid public spaces, families more likely to move and school teachers less likely to stay in their districts. It hurts local business and local economies.
On Tuesday, July 26th, join Amistad Movement Power for a popular education forum exploring how wealth inequality fuels gun violence.
Poverty and the inequality of both wealth and resources are strongly correlated with violence. When we look at the neighborhoods hardest hit by gun violence there are certain things that come into view. Most of these communities are poor, most of them are Black, brown and people of color and most of them are situated in places where vast wealth is just across town. When we look at the bigger picture it becomes clear that much gun violence is a deeply structural issue tied to inequality, racism and poverty.
So why do public policy makers focus on punishing 'bad' individuals and disparaging neighborhoods as having a 'culture of violence'? And what practical things can we do to disrupt the cycle of violence and help our communities take back their power?
Register here to join Amistad Movement Power as we explore the structural roots of gun violence and how we can build a movement and win policies that heal our communities.