VIDEO: POWER MEETING - State of the Movement Spring 2023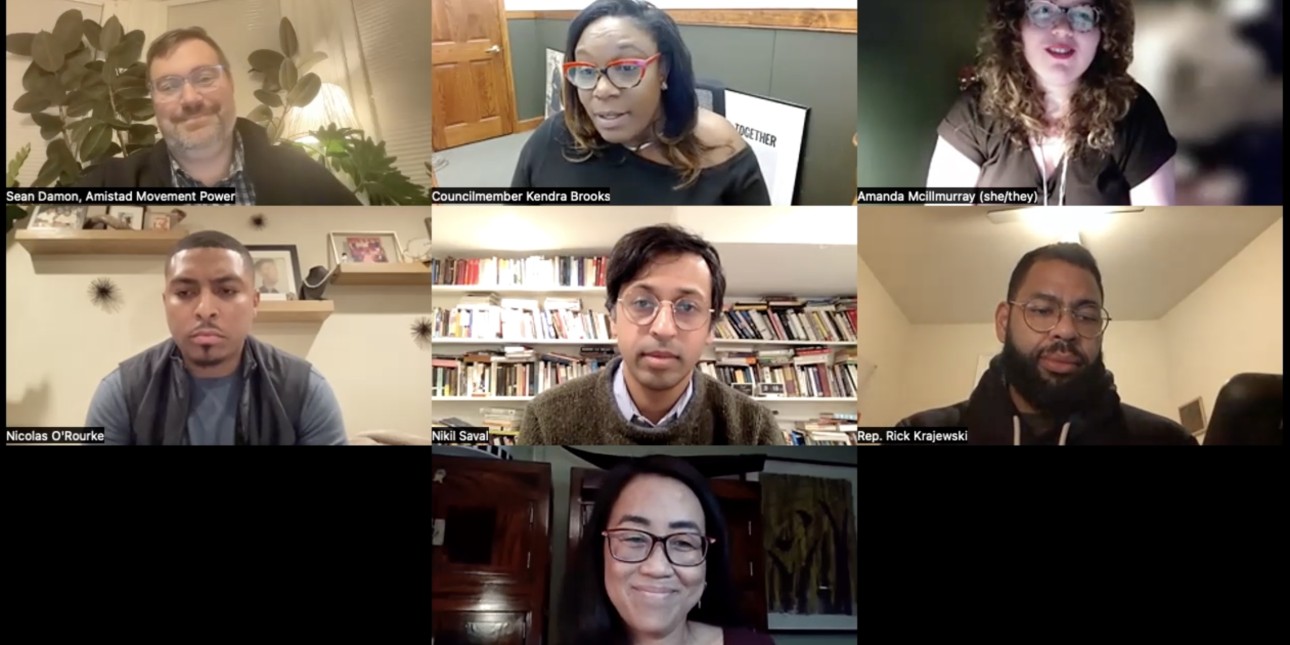 Last fall the far right tried to resurrect the 'tough on crime' politics of the 1990s that brought about mass incarceration. But we said 'no more.' We canvassed our neighborhoods, talked to our friends and families and mobilized people to the polls to stop them in their tracks. Our movements are building something more powerful and durable than their harmful narratives.
But in 2023 we won't stay on defense. We will move with urgency and vision to heal our city and win the resources our communities need to thrive. On Thursday, January 12th Amistad Movement Power, Straight Ahead and Free The Ballot brought together people from communities impacted by mass incarceration to make plans for the road ahead.
Tying together how building power at the municipal level helps us to build power at the state level we were joined by a dynamic panel of progressive movement elected leaders and candidates for office. The panel included Council Member Kendra Brooks, Senator Nikil Saval, State Representative Rick Krajewksi, mayoral candidate Helen Gym and candidates for Philadelphia City Council-At-Large Amanda McIllmurray and Nicolas O'Rourke.
During the meeting we spoke about campaigns to secure meaningful community oversight of the jails in Philadelphia and how we can create robust alternatives to the police like 911 dispatched non-police mobile crisis teams for mental health calls. We talked about the important campaign to get harmful Judge Genece Brinkley -who was taken of all of her criminal cases by her supervisors and who is also up for a judicial retention vote this year- to resign. We also reflected on recent victories at the Board of Pardons and efforts to win a pathway home through the PA legislature for incarcerated people who have turned around their lives.
Importantly, we talked about the May 16th primary election in Philadelphia and how we can win a city that works for all of our communities by electing a progressive mayor and progressive city council members. Watch the video of the powerful event above and sign up below to get involved in our movement efforts to win at the ballot box this Spring.