Movement for Second Chances Builds Momentum in Harrisburg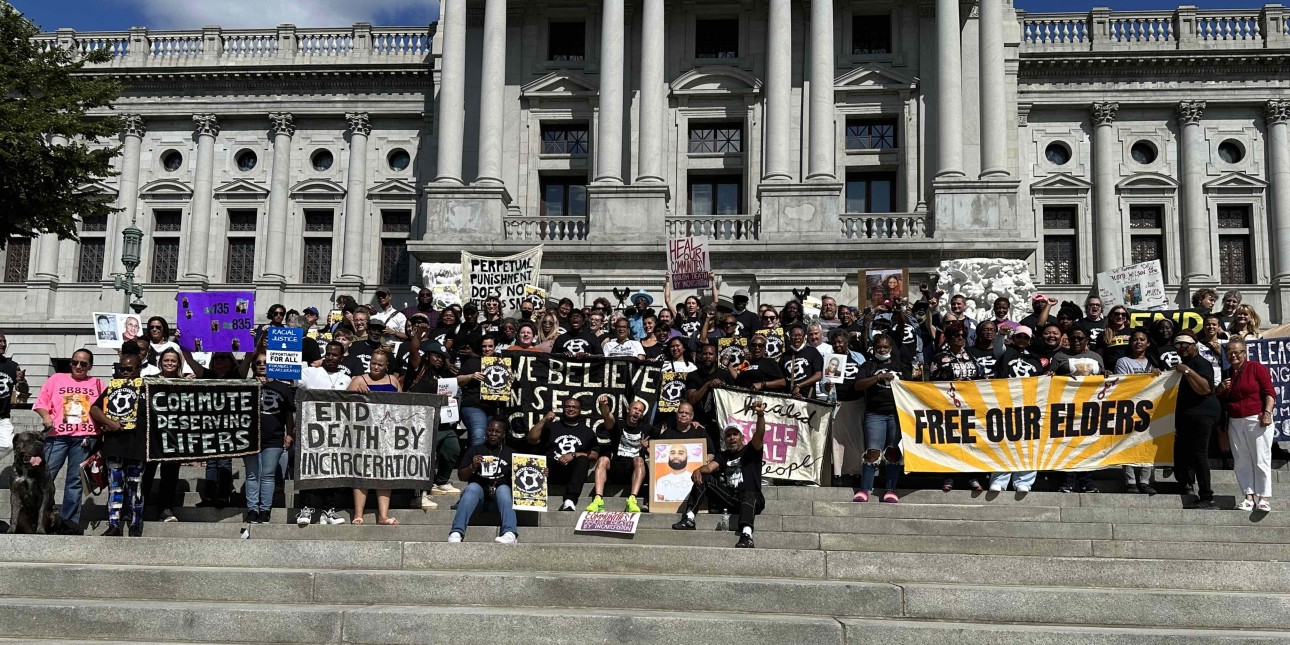 Geriatric parole, felony murder reform, medical parole, parole review for lifers. In 2015, when the Coalition to Abolish Death By Incarceration and groups such as our sister organization Amistad Law Project and Abolitionist Law Center had just emerged there was not one single piece of second chance legislation in the PA General Assembly. Today numerous bills are circulating in the legislature that would create pathways home for rehabilitated people who are currently incarcerated. Why have these bills been introduced? Because people have built up a movement and sympathetic legislators in the General Assembly have taken notice.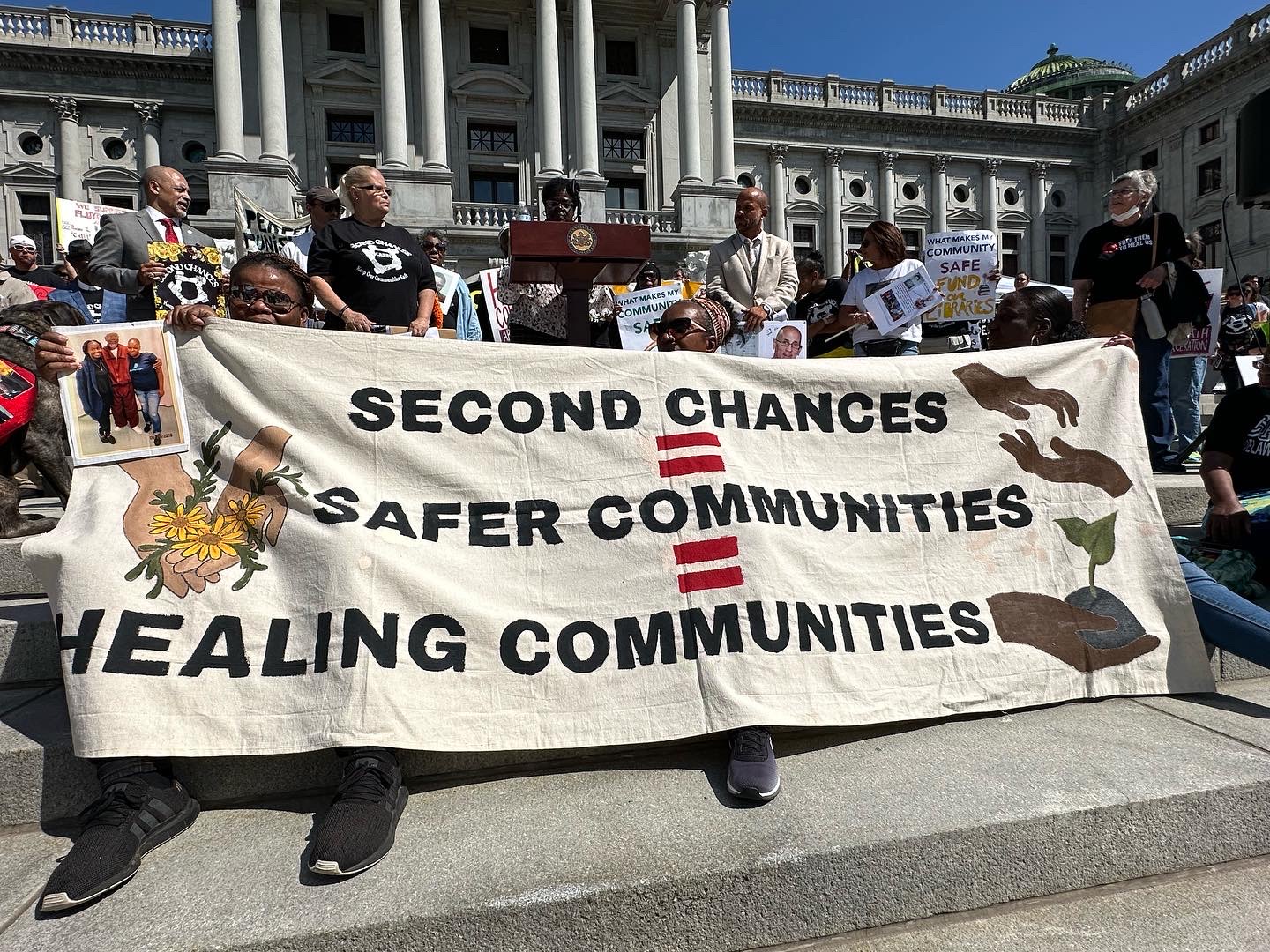 On Tuesday, September 20th the Coalition to Abolish Death By Incarceration and allied organizations such as Amistad Movement Power continued to build momentum for second chance legislation at the PA State Capitol at a rally that declared: 'Second Chances Make Our Communities Safer.'  After several years where -due to the pandemic- people were unable to gather for Coalition to Abolish Death By Incarceration's annual rally hundreds travelled from across the state to rally in Harrisburg for their incarcerated loved ones. The rally saw people travelling from Allegheny, Berks, Lehigh, Lackawanna, Philadelphia and other counties across Pennsylvania to gather together in what has truly become a statewide movement of family members who have loved ones in PA prison.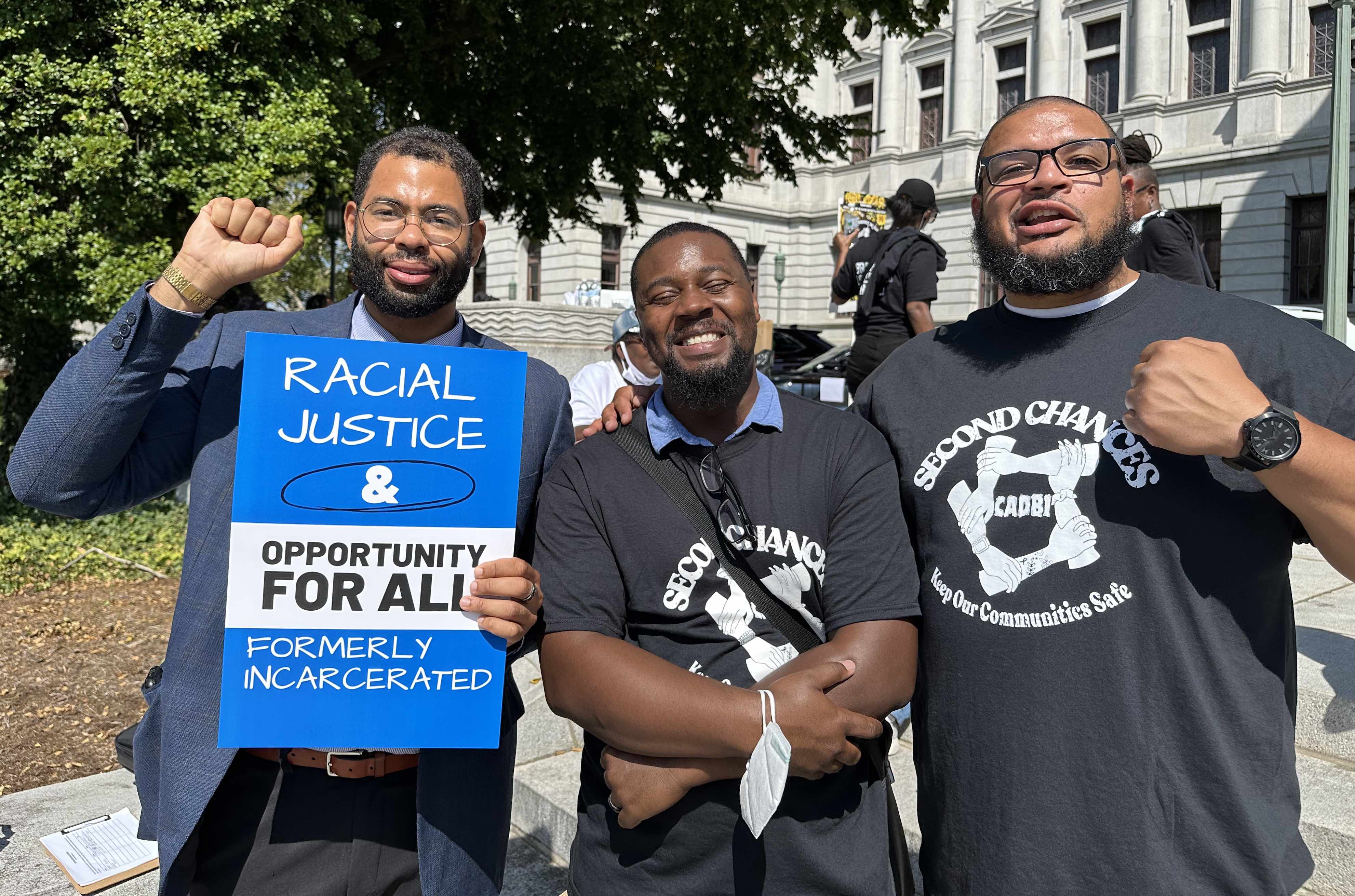 Since 2016 Coalition to Abolish Death By Incarceration's annual rally has been somewhat of a tradition in the Pennsylvania movement for second chances. The rally provides a space for family members to mobilize with each other and illustrate their power while standing shoulder to shoulder with sympathetic legislators. The rally this year foregrounded efforts pass two bills both introduced by Senator Sharif Street: SB 135 which would create parole eligibility for people serving life without parole sentences and SB 835 which would create parole eligibility for aging people in prison. If both of these bills were to pass they would create mechanisms for meaningful second looks for over 8,200 people sentenced to either life without parole or 'virtual life' sentences. They would reunite families who have been separated for decades by prison walls.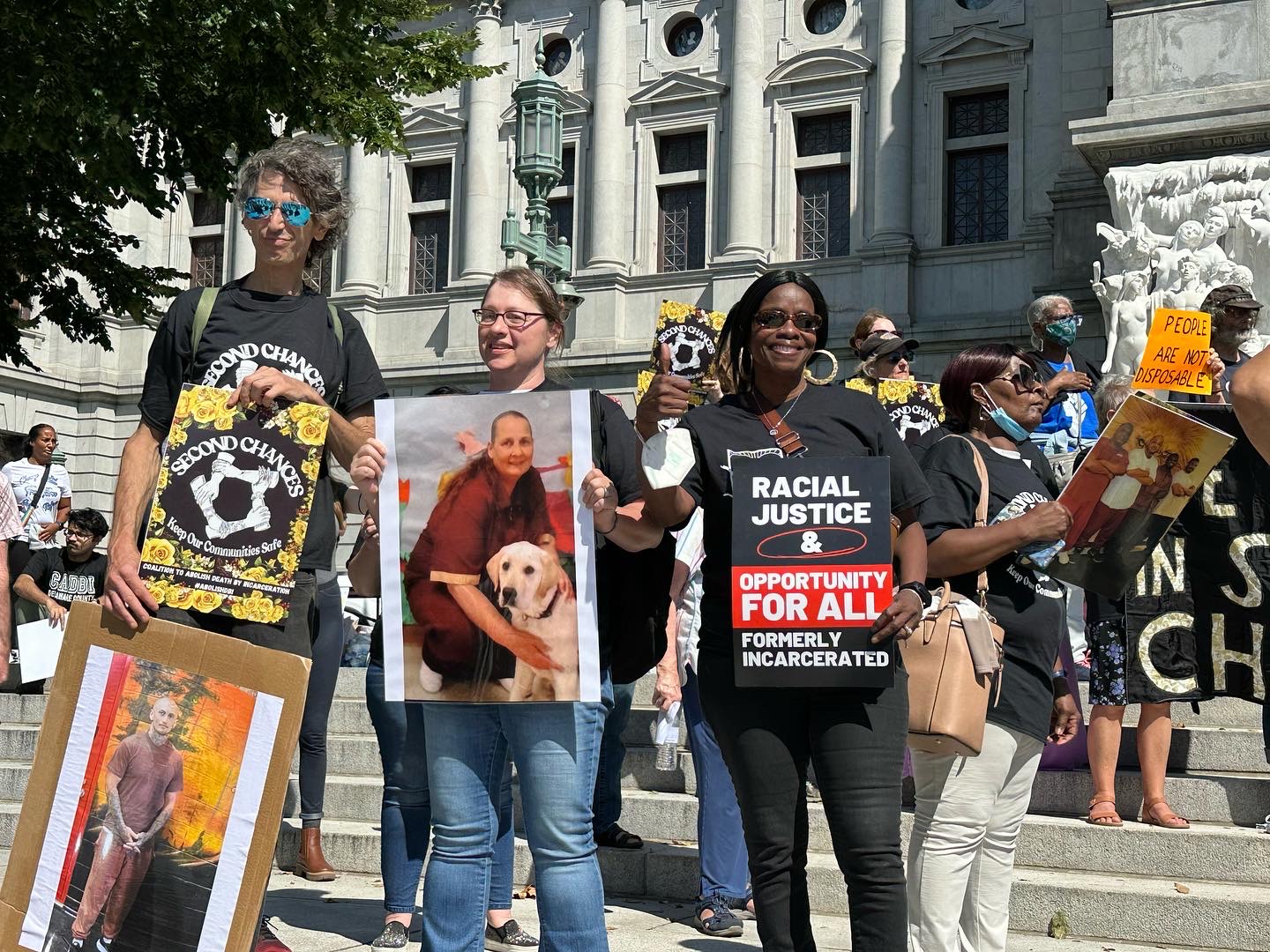 This year the rally also provided a space where Amistad Movement Power could grow. Amistad Movement Power Lead Field Organizer Derrick Stephens took advantage of the large gathering to work the crowd and talk to people about our volunteer canvassing program this fall where we will talk to thousands of voters in Germantown and West Philly and mobilize people to the polls in defense of our communities.
Check out news coverage from the rally to learn more about the mobilization and the issues. And sign up on the form below to get active in our progressive movement against mass incarceration!
ABC 27 News Coverage on 'Second Chances Make Our Communities Safer'
Penn Capital Star Coverage on 'Second Chances Make Our Communities Safer'