Friday, May 12th: Rally for Formerly Incarcerated People at City Hall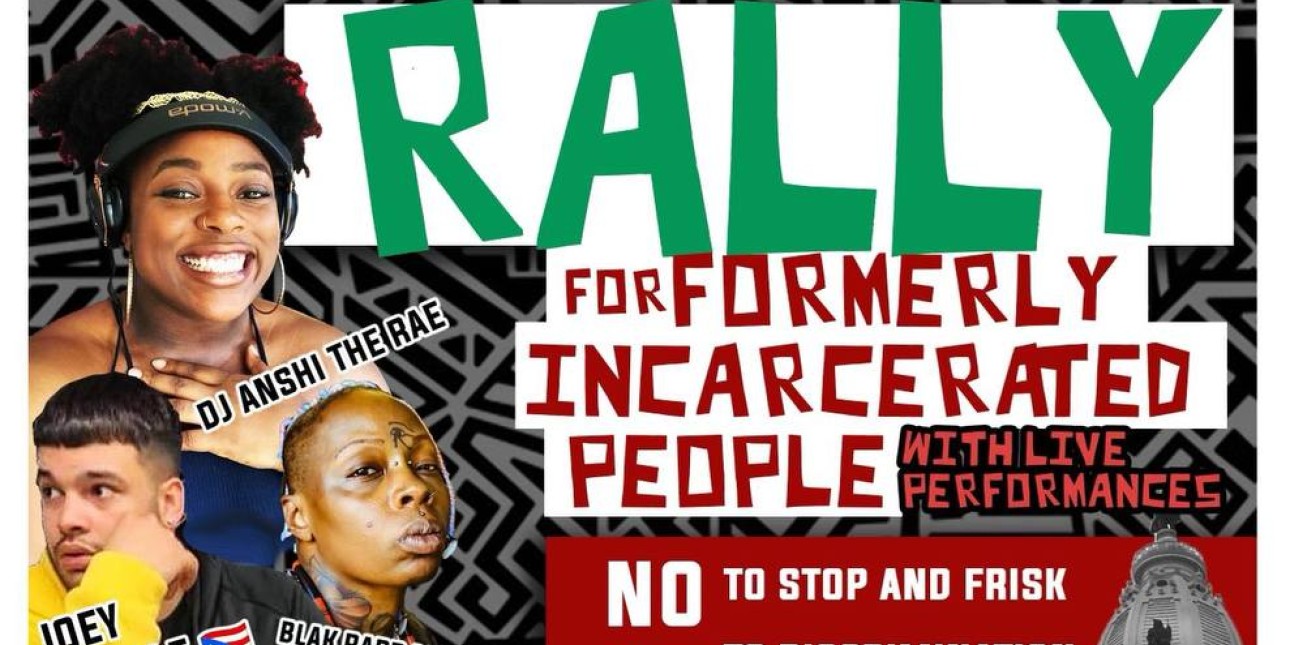 Right now there are forces in society that want to take us backwards. We won't let them.
On the eve of the election we are proud to co-sponsor a rally of formerly incarcerated people as we demand fundamental rights for all of our communtiies. Join Amistad Movement Power, Abolitionist Law Center, Free The Ballot, Formerly Incarcerated People and Families Union, PENNfranschise, Dignity Act Now Collective and more as we flex to defend our rights. The rally which will be hosted by Sergio Hyland will make a strong statement against stop and frisk policing, discrimination in housing and jobs, death by incarceration sentencing and increased funding for the police while our communities suffer.
Join us at Philadelphia City Hall (North Side) on Friday May 12th from 4 - 6 PM. 
Not only will we make demands, but we will exercise our rights. We will remind members of our communities about the upcoming election on Tuesday, May 16th and highlight what's at stake. In Philadelphia there are elections for mayor, city council, judges and more. This is an all hands on deck moment in the fight for our future and we are ringing the alarm bell so our communities make sure to come and vote.
Join us on Friday May 12th. Listen to inspiring speakers such as Saleem Holbrook, Shakaboona, Black Rapp Madusa, Reuben Jones and Dana Lomax-Ayler. Hear dope sounds from DJ Anshi The Rae. Importantly gather with community to build the movement to make us all stronger.