January 12th: POWER MEETING with Straight Ahead and Free The Ballot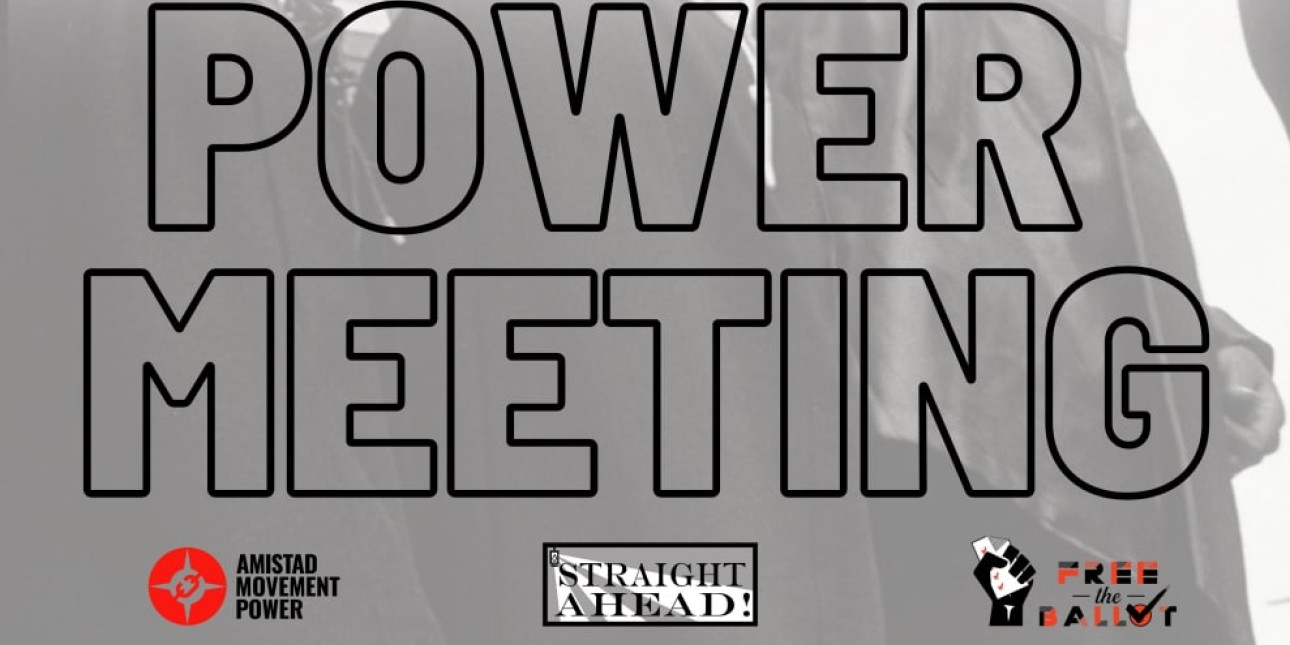 Years ago our movements were locked out of power, but we wouldn't take 'no' for an answer.
We helped get family members of people incarcerated in PA prisons connected to each other and helped build community and power with each other. We organized public forums, held rallies in Harrisburg and organized court and legal support to reunite our communities. Our vision is clear: we want to end mass incarceration, create alternatives to the police and get our communities the resources they need to thrive.
In the last 5 years, we've seen start to slowly change. The Board of Pardons has commuted the cases of over 50 people sentenced to life without parole. Philadelphia has started a pilot program of non-police mobile crisis units to respond to mental health emergencies. We've seen increased city funding for violence interrupters and other community based solutions to the gun violence crisis.
On Thursday, January 12th at 6:30 PM join Amistad Movement Power, Straight Ahead and Free The Ballot as we discuss how to take things to the next level. Register here to join us for this vital discussion! We'll be joined by progressive elected leaders and movement strategist as we discuss what is possible when we organize and build political power. Importantly we will explore how building political power at the municipal level in Philly will help efforts to pass second chance legislation at the state level.