An Energizing Town Hall with Kendra Brooks and Nicolas O'Rourke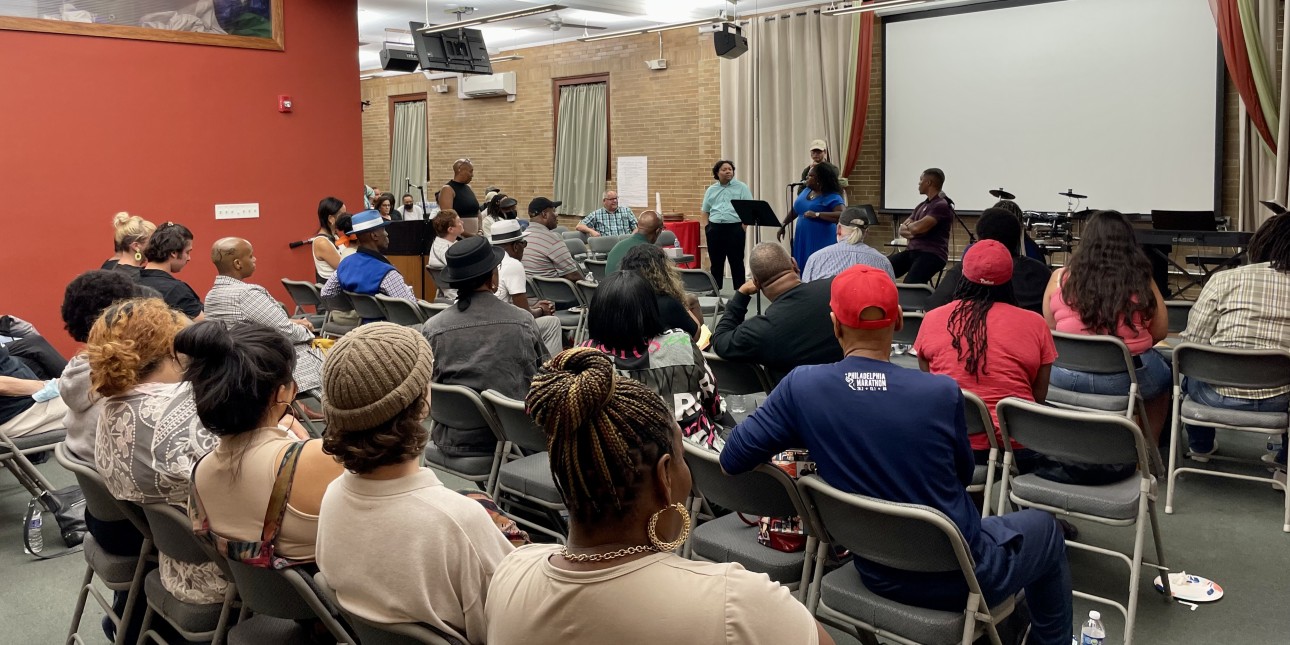 On Wednesday night, people from neighborhoods across Philadelphia packed into Mosaic Community Church for an energizing town hall with Council Member Kendra Brooks and her running mate Nicolas O'Rourke. These Working Families Party candidates are running for the two minority seats on City Council that have historically been occupied by Republicans. You didn't feel like you were in the room with politicians on Wednesday night, though. It felt like a gathering for extended family to share their struggles and receive solace from empathetic community leaders.
When our Movement Director, Nikki Grant, introduced them, she said, "Nic O'Rourke has been to every single protest I've been to since the last election four years ago." And TBah from Free The Ballot! said of Kendra: "She is out here doing more work than anyone I know to promote and improve access to mental health resources." In other words: the issues that animate our communities are the ones closest to Nic and Kendra's hearts.
Over the course of the evening, community members shared about their struggles for fair wages, experiences with re-entry, and ongoing challenges with mental health. One woman asked for support for her kids as they navigate the trauma of losing loved ones to the carceral system. Nic and Kendra were deeply present to each and every person, responding with empathy, wisdom, and moral clarity. They advised people on their individual struggles and also cast a vision for structural changes that will give everyone an opportunity to thrive.
We have a chance to elect two exceptional leaders to City Council this November! Make a plan to vote, hype up your friends, and join us for canvasses every weekend through November 7th.