Join Us to Get Out The Vote For Working Families Party Candidates This Fall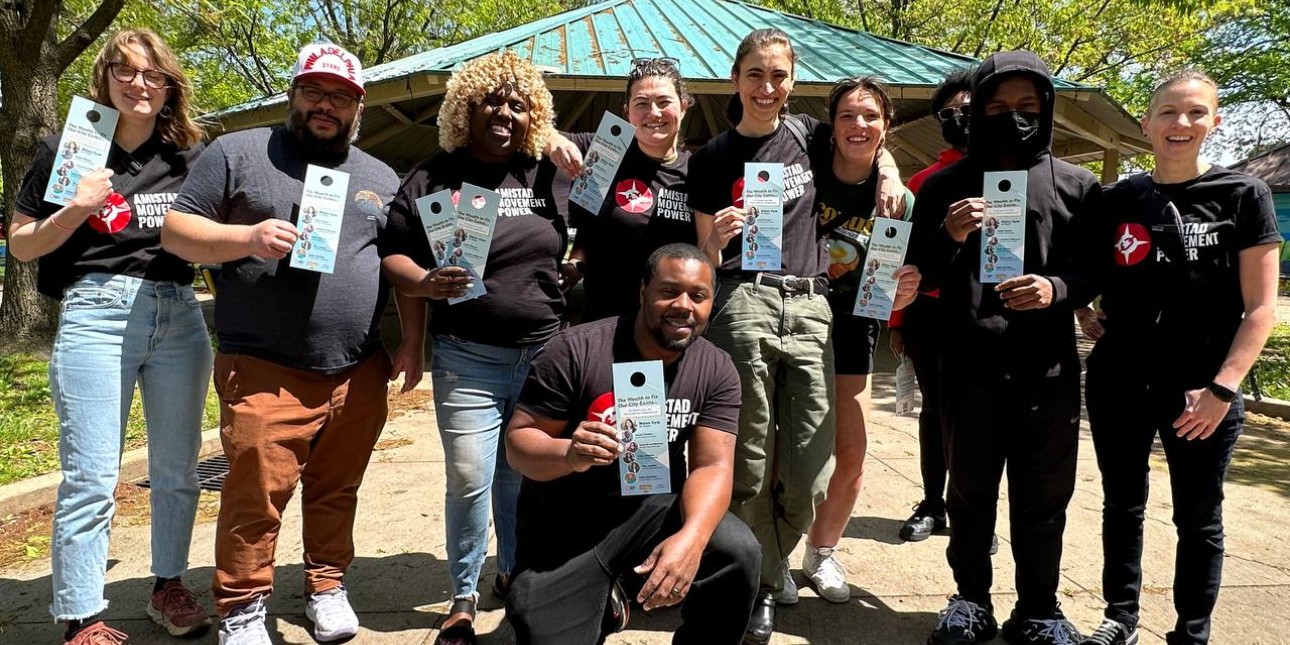 We are hitting the streets every Saturday and Sunday until November 7th to get progressive leaders elected to Philadelphia City Council. While right-wing billionaires are pouring unprecedented amounts of money into anti-choice Republican candidates, we are building power in the streets to ensure the will of the people prevails this November. Join us this weekend in:
Germantown this Saturday, September 30 at 12 PM at Happy Hollows playground (4800 Wayne Ave, Philadelphia, PA 19144)

Westy Philly this Sunday, October 1 at 12 PM at Gladys Shoatz Memorial (58th and Locust)
In Philadelphia, our city charter reserves two council seats for non-Democrats, and Republicans held those seats for decades. No one challenged them and their party worked tirelessly to suppress Philadelphia's vote.
In 2019 Kendra Brooks did what the establishment told her she couldn't do: She beat one of those Republicans as a Working Families Party candidate. Since joining City Council, Kendra has won groundbreaking reforms to protect renters, defended community gardens, and expanded non-police mobile crisis teams for people in mental health crisis. She has been on the ground celebrating with our communities, mourning with us, and fighting alongside us for material resources that improve the lives of all Philadelphians.
We are mobilizing to get Working Families Party Candidates Kendra Brooks and her running mate Nicolas O'Rourke elected on November 7th. Additionally, we encourage community members to vote for Democrats Rue Landau and Isaiah Thomas and against the retention of Judge Genece Brinkley.
If you can't join us this weekend, we'll gather at the same locations the following weekend: in Germantown on Saturday and in West Philly on Sunday.
Sign up below to join our passionate community of canvassers to elect Black progressive leaders to City Council. Feel free to bring friends or we can partner you up with other Amistad canvassers to knock on neighbors' doors in pairs. We hope to see you soon!