Philly Fights Back Against Attempt to Impeach DA Krasner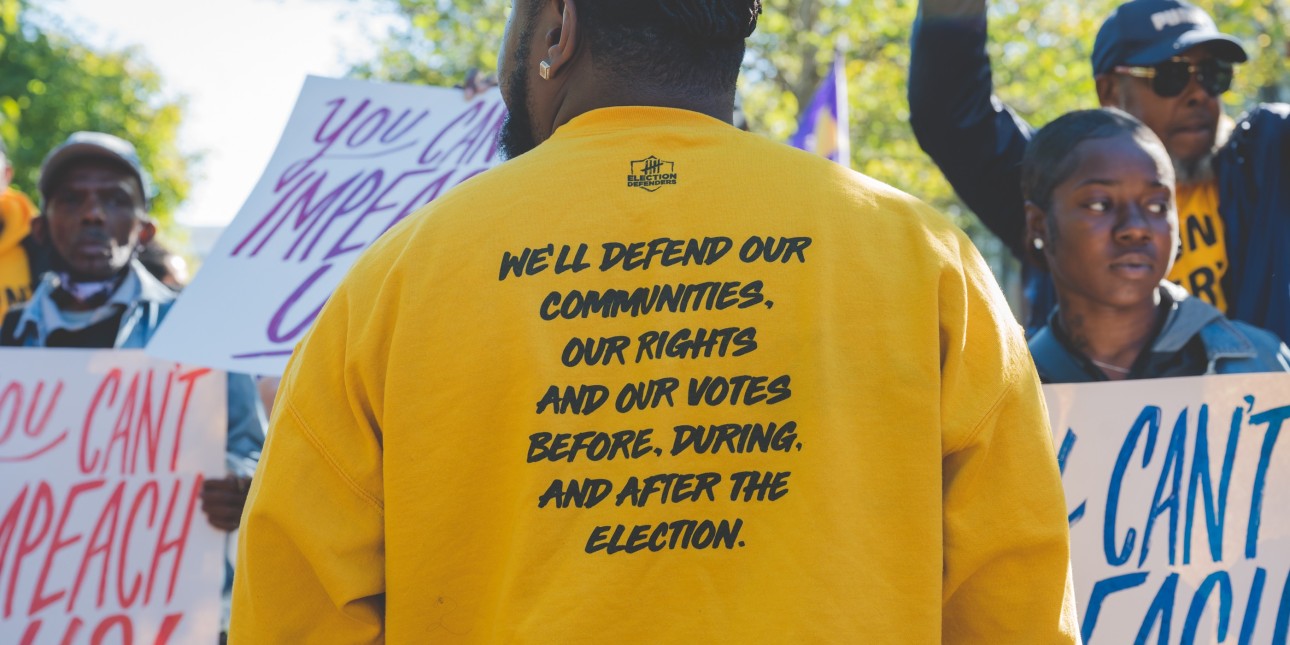 In response to attempts to overturn the will of Philly voters, movements of everyday people mobilized and pushed back to secure their rights.
Earlier this year a Republican led effort backed by some Democrats created the House Select Committee on Restoring Law and Order with the aim of impeaching popularly elected DA Krasner who has been accused of committing no crime while in office. We call this for what it is: a clearly cynical attempt to both undermine criminal justice reform and discount the voices of Philly voters especially the Black and Brown communities that overwhelmingly elected Krasner. While some politicians want to vilify the city of Philadelphia to make it seem unique in its plight of grappling with a gun violence epidemic that is national in scope, it is clear that we are not the only city dealing with the current crisis. Even further to that point the prime sponsors of the legislation authorizing the Select Committee happen to represent counties that also saw alarming increases in homicides (Adams County: 300%, Beaver County: 250%, Washington County: 800%). The root causes of violenceare due to the failure to address decades of poverty, unemployment, the crisis in affordable housing, and houselessness - all of which have been exacerbated by the COVID-19 pandemic and its attendant economic impacts.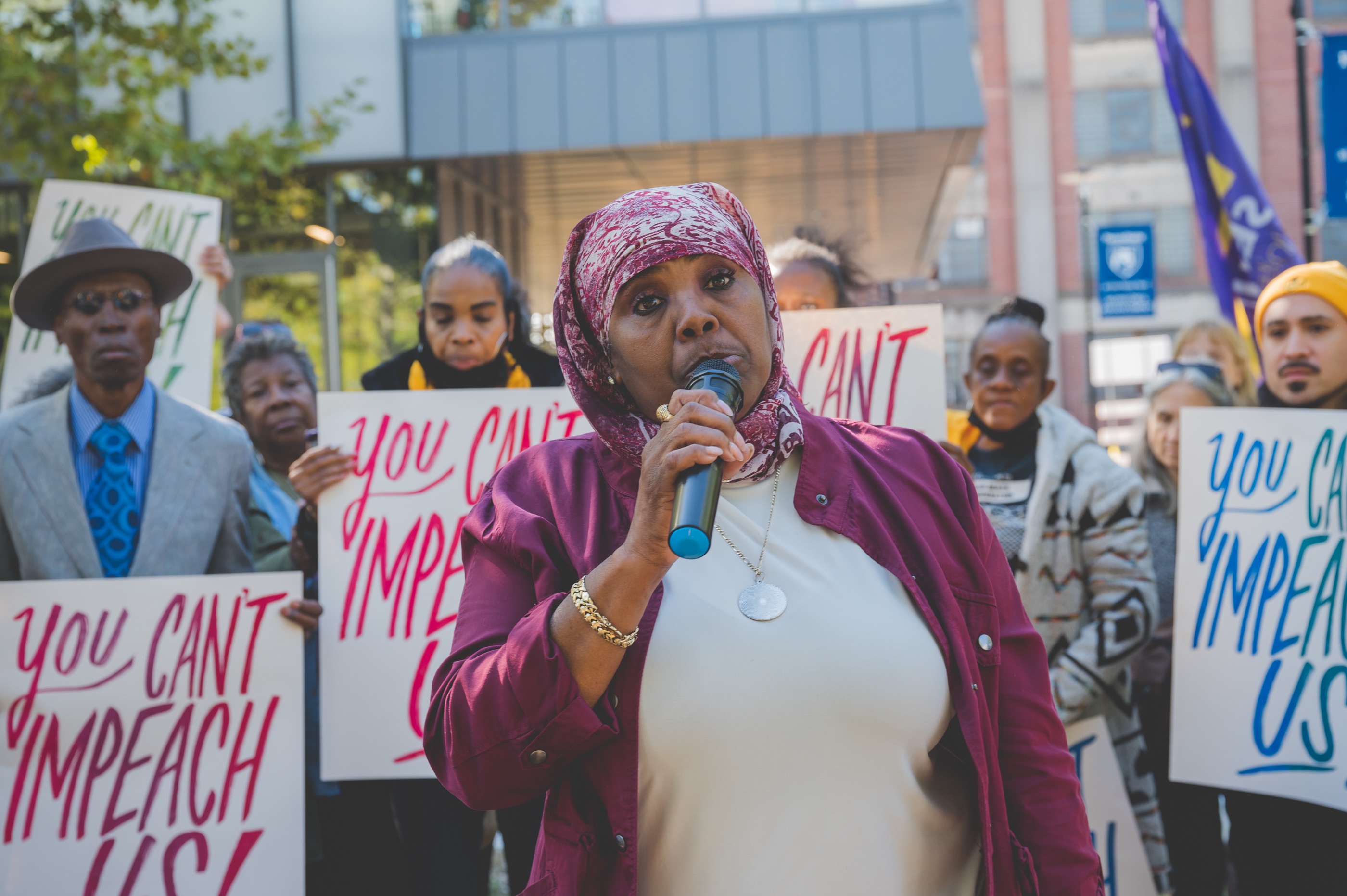 Amistad Movement Power joined with over 25 organization this Summer in issuing a letter condemning this blatant attempt at voter disenfranchisement.
In mid-September as part of efforts to ratchet up the tension and push the impeachment forward, a wrong headed resolution passed in the PA House holding DA Krasner in contempt for filing a motion in Commonwealth Court challenging a subpoena that demanded he hand over sensitive files related to active homicide prosecutions of police as well as grand Jury materials which he cannot legally hand over. Afterwards hearings were quickly convened of the House Select Committee to move the impeachment process forward and scheduled to be down in the Navy Yard far away from the communities most impacted by gun violence and mass incarceration.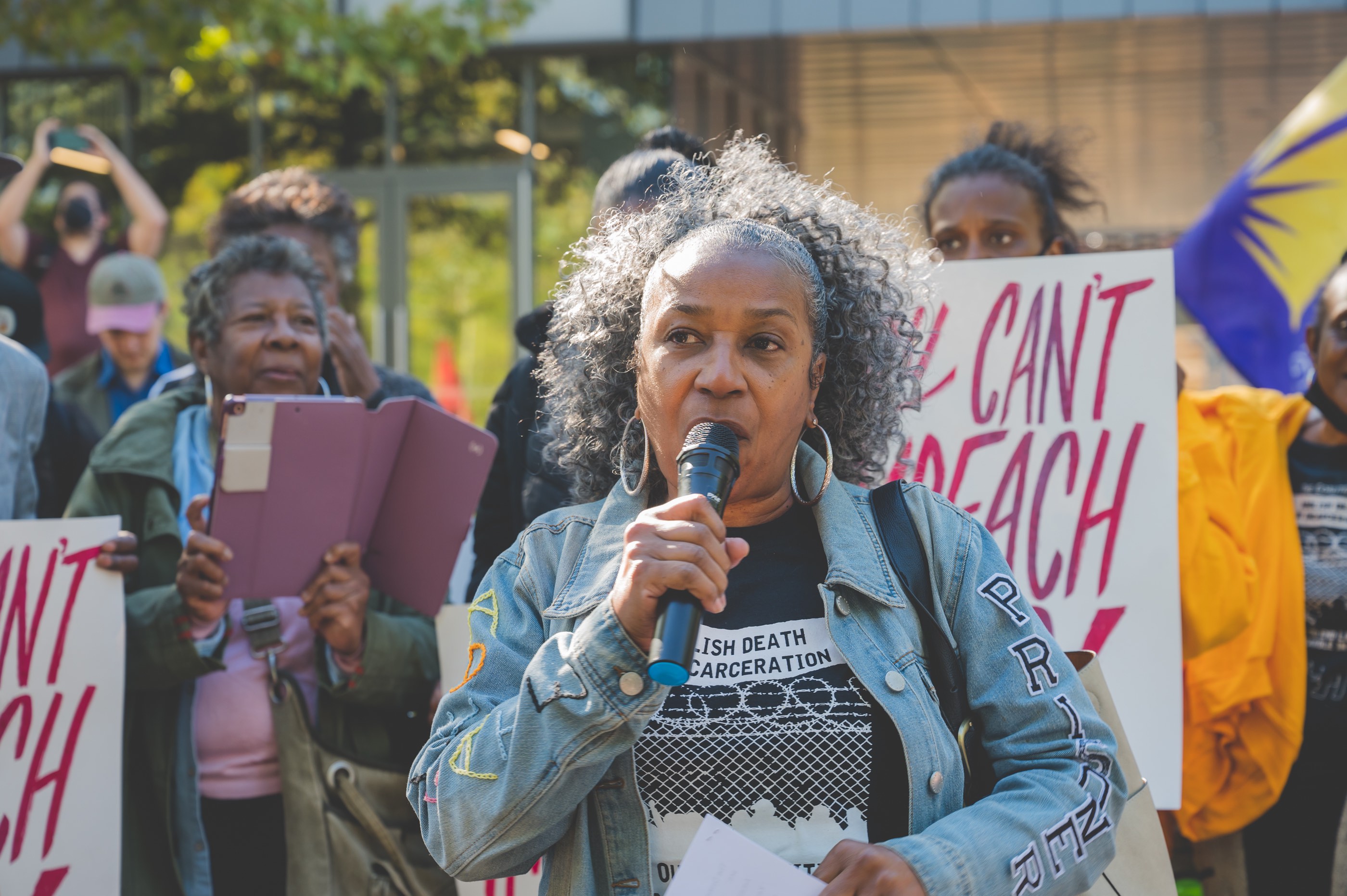 Movements in Philly of everyday people fighting for justice wouldn't have it. In response Amistad Movement Power, Straight Ahead, ACLU of PA, Working Families Party, 215 People's Alliance, Reclaim, Pennfranchise and others called for two days of rallies under the banner 'You Can't Impeach Us.' Speakers and participants in the rally were clear: the politicians behind this effort aren't just coming for DA Krasner they are coming for Philly voters and our progressive criminal justice reform movement.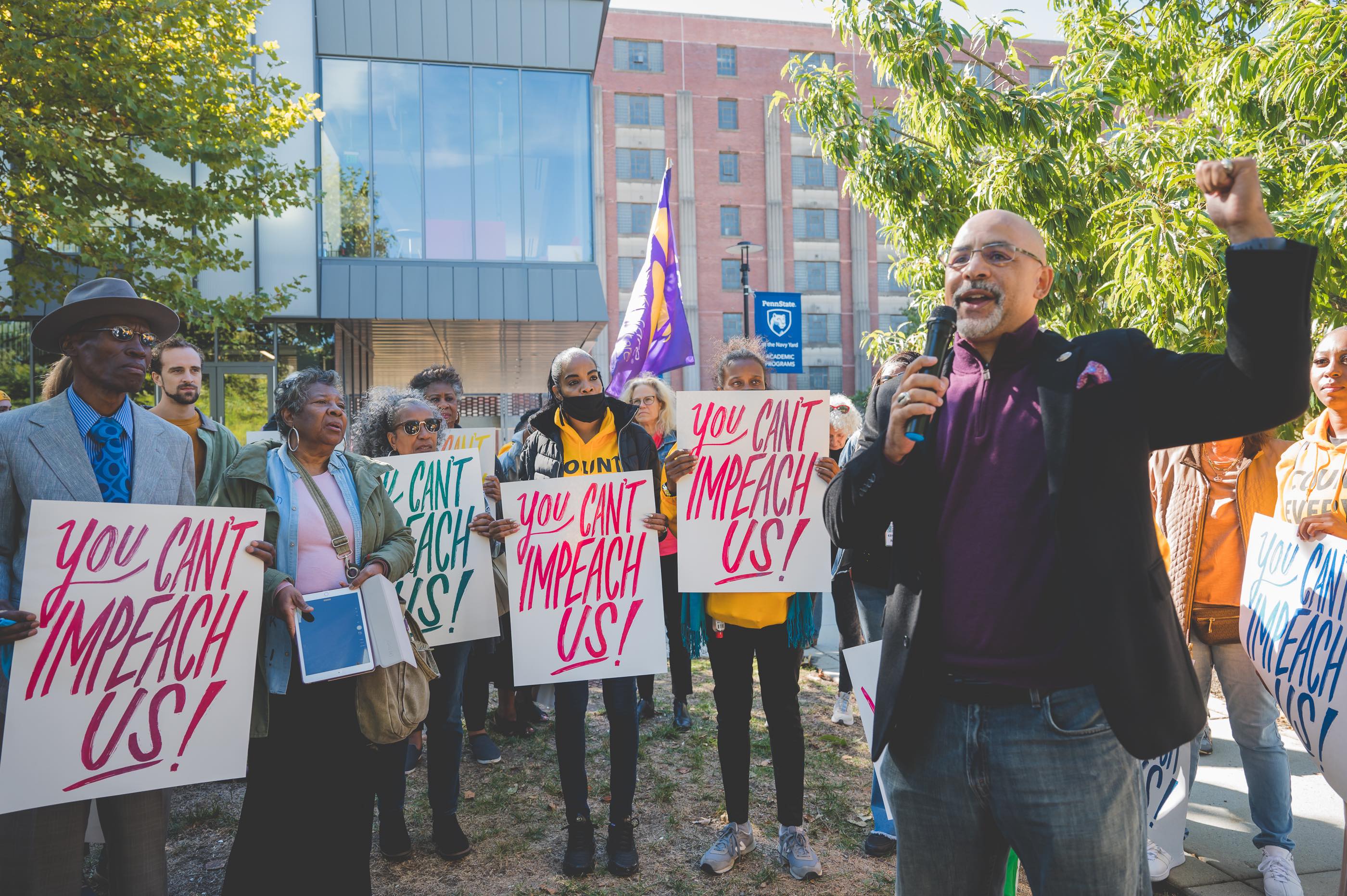 In the first day of the hearings the House Select Committee called families who have lost loved ones to gun violence to testify and in a very real sense used their pain for the political stunt of the impeachment. Outside at our rally a similar number of people who had lost loved ones to gun violence -and who have been active in movements for justice for years- spoke out against the impeachment. Claims that there is just one voice for families of victim obscure a more complicated reality. People who have lost loved ones to violence have diverse perspectives and there are many who are also against the policies of mass incarceration. 
Notably, at the hearings of the committee the majority of family members testifying complained more about the role of the police in failing to actively pursue or solve their loved ones cases than they did about DAs office. All in all the two days of hearings seemed to fail in their goal of framing out the case for impeachment with many witnesses -both experts and regular people- blaming different aspects of the system than the DA for the current crisis of gun violence.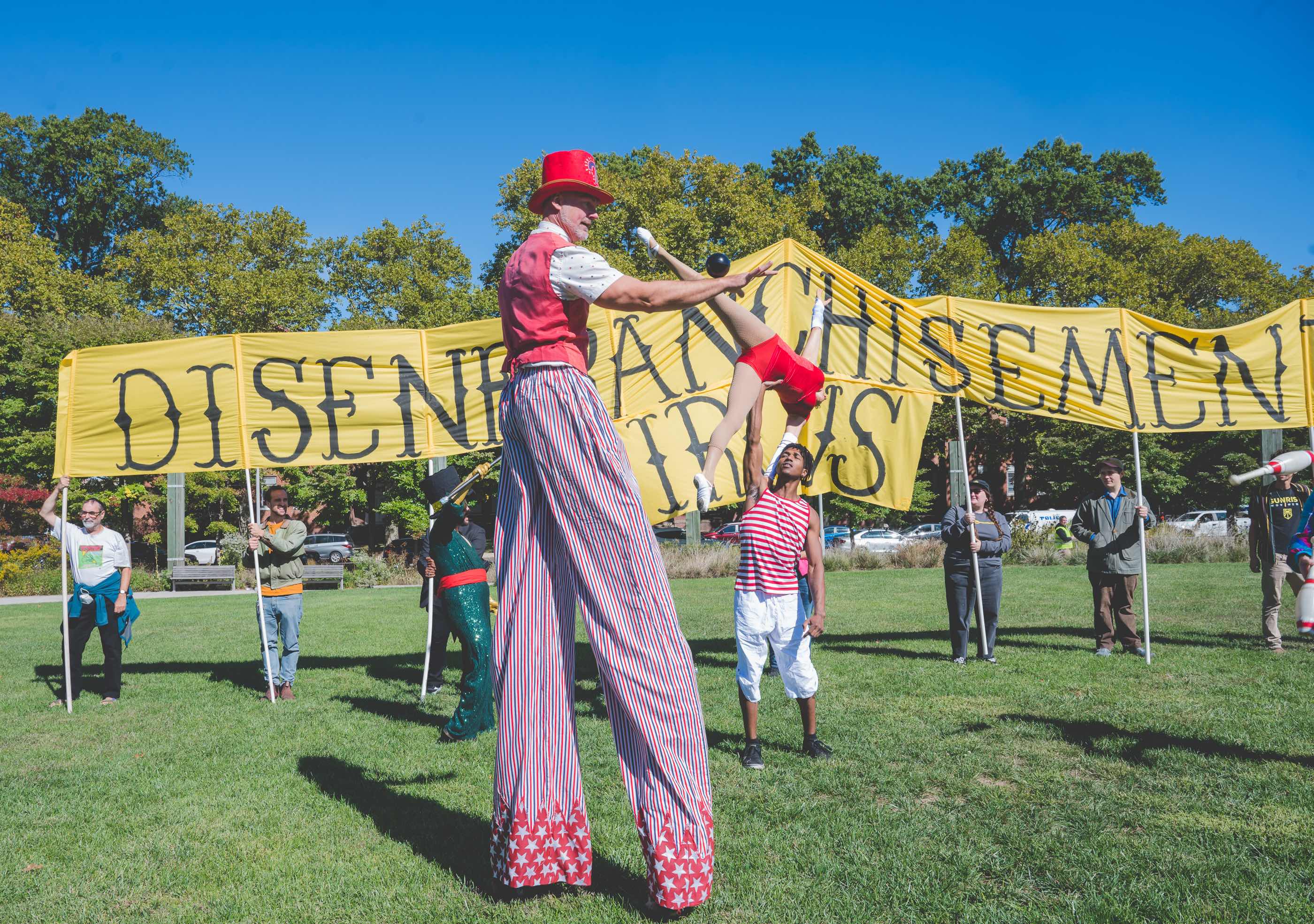 The impeachment effort is using smoke and mirrors and misdirection to mislead people into thinking that criminal justice reform policies are behind the current gun violence crisis. Gun violence is up all over the Commonwealth and the nation, but those behind this effort are trying to fool people into thinking that somehow this all comes from putting a criminal justice reformer into office. To highlight the cynicism of the politicians behind this effort the organizations involved worked with a local artist to bring together a 'disenfranchisement circus' -full of actual circus performers- to shine a light on what the politicians involved are actually doing.
We all must continue to fight this effort to take the votes of Philly voters who overwhelmingly voted to elect DA Krasner in two different general elections and rip them up. We will not allow them to undermine democracy in our city or anywhere else. We will not allow them to discount our votes. 
Contact your State Senator and tell them to hold the line and vote no on impeachment.
Read news coverage of our mobilization against the hearings of the impeachment committee here:
Krasner Impeachment Hearings Kick Off, with Witnesses —Many on Videotape — Also Placing Blame on Mayor and Police Commissioner (Billy Penn)
DA Larry Krasner Criticizes Closed-Door Impeachment Hearing (CBS)