Our First Round of Movement Endorsements in the 2023 Philly Elections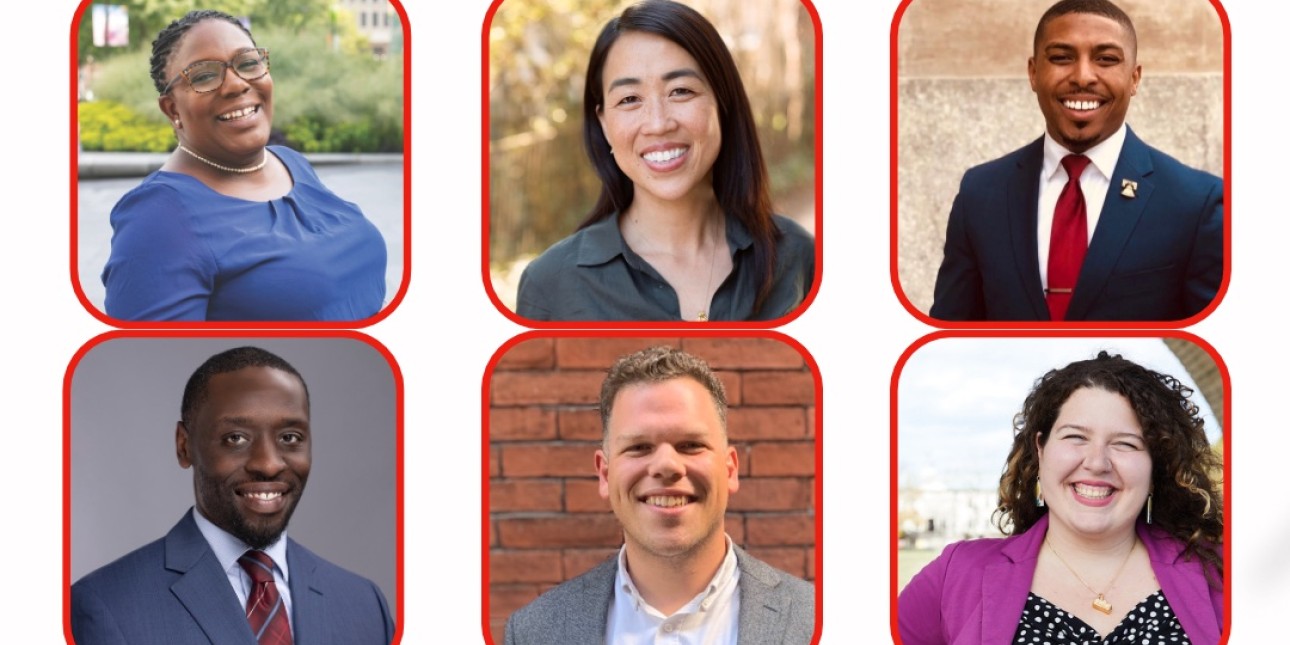 Today, Amistad Movement Power, Free The Ballot, and Straight Ahead announced our initial endorsements for the 2023 election
Mayor: Helen Gym for Mayor
Philadelphia City Council-At-Large: Amanda McIllmurray, Kendra Brooks, Nicolas O'Rourke and Isaiah Thomas
City Commissioner: Jarret Smith
These are our first round of endorsements for Mayor, Council at Large and City Commissioner and we will be following them up later in the primary election season with endorsements in District Council and Judicial Races.
As leaders from the communities most harmed by Philadelphia's gun violence crisis, we are uniting behind Helen Gym's focused vision to make Philadelphia a safer place and reduce gun violence by addressing its root causes. Helen Gym recognizes that wealth and social inequality are the primary drivers of the gun violence crisis and she has a comprehensive plan to make significant investments in jobs programs, rec centers, libraries and violence interruption programs.
Our other endorsed candidates are also united in a vision that puts communities and everyday people first. Kendra Brooks is one of our most clear, principled and effective movement leaders and she if fighting, among other things, to make sure the wealthy pay what they owe for city services. Isaiah Thomas has held police accountable and moved mountains to pass 'Driving Equality' legislation that limits frivolous police stops for minor traffic violations. Amanda McIllmurray is a life long Philadelphian and progressive movement leader with a fierce sense of working class solidarity who will will fight to cap rent increases and for safe, accessible housing. On picket lines, community struggles and fights for criminal justice reform Nicolas O'Rourke has shown up and spoken out for everyday people and we know if we elect him to city council he will do the same there. Jarrett Smith has tirelessly defended democracy through his involvement in the labor movement and as city commissioner he will fight to keep our city elections free and fair from attacks by the Republican right. This is why we are backing these candidates.
There is a real crisis in our city and we need leaders who can answer this moment with action and solutions. There is a direct correlation between wealth inequality and gun violence, and it is well documented that investments in local communities can reduce gun violence. A recent Penn study found that in areas where abandoned homes were repaired and given new windows and doors weapons violations were 8.4% lower than they would have been without the repairs, and gun assaults were 13.1% lower. 
When we look towards the Mayor's race we see that reducing poverty and addressing wealth inequality were at the heart of Gym's landmark accomplishments. As a member of City Council, Helen Gym championed Philadelphia's landmark Fair Workweek Law guaranteeing stable schedules and other protections to 130,000 hourly workers, and reduced evictions by 75% through a nationally renowned Eviction Diversion program and other housing protections. As a public school parent, activist, and Councilmember, Gym also prioritized investments in Philadelphia public school students, restoring nurses, counselors, social workers, arts and music programs, and clean water to every public school, and has worked to move vital resources to community based anti-violence initiatives in efforts to end the gun violence crisis. 
If we elect Helen Gym as Mayor, re-elect progressives to City Council and send them reinforcements we know we can make real progress to heal and unite our communities.
That's why this is an all hands on deck moment. We are getting organized to have an impact and this Spring we will be organizing volunteer canvasses with our movement partners in Straight Ahead in Germantown and West Philly to talk to our neighbors and get them out to vote. Sign up on the form below to get involved. Move together win together!