Josh Shapiro Meets With Communities Impacted by Mass Incarceration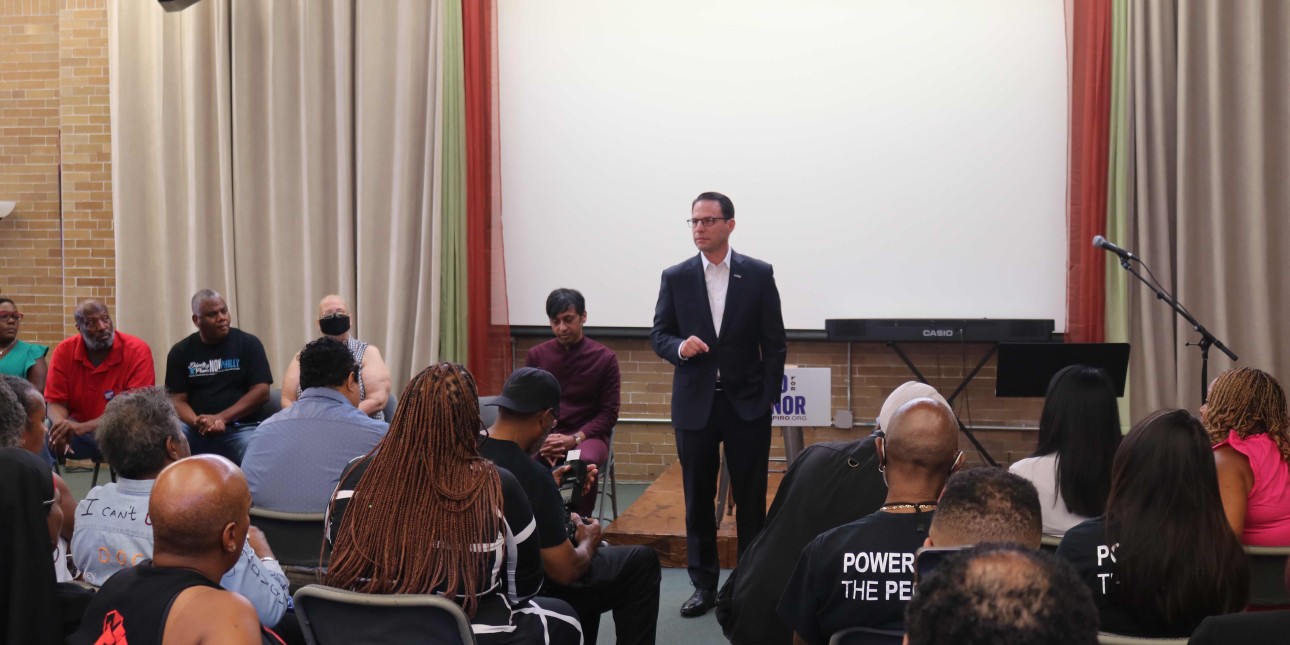 On Friday, August 12th people gathered in a small West Philly church for a vital community conversation. Family members of the incarcerated and formerly incarcerated people came together with Josh Shapiro to dialogue about criminal justice policy and his candidacy for Governor.  The event was also attended by a number of elected officials dedicated to criminal justice reform including Council Member Kendra Brooks, Council  Member Helen Gym, Council Member Jamie Gauthier, Representative Rick Krajewski, Senator Nikil Saval and Senator Vincent Hughes.
Recently, Josh Shapiro unveiled his criminal justice platform and made substantial commitments to a number of reforms that would reduce the harm of mass incarceration. He has promised to oppose new mandatory minimum sentences and to uphold the current death penalty moratorium. He also promised to support geriatric parole legislation and reform of the felony murder rule, which gives people a life sentence in PA if they took part in a crime that results in someones death even if they did not take a life themselves. Additionally, he has committed to have a line item in the state budget to fund indigent defense and to support ending long probation and parole terms that keep people needlessly on supervision for years (sometimes decades) after they have been in any trouble at all.
These are substantial policies that will help our communities wracked by mass incarceration.
Today's event was an important moment to highlight these commitments and for people who have loved ones in PA state prison and formerly incarcerated people to dialogue directly with Josh Shapiro about what he is willing to do to bring rehabilitated people home from prison.
Former juvenile lifers, people recently commuted by the Board of Pardons and people who have lost loved ones to gun violence had the opportunity to share their perspectives.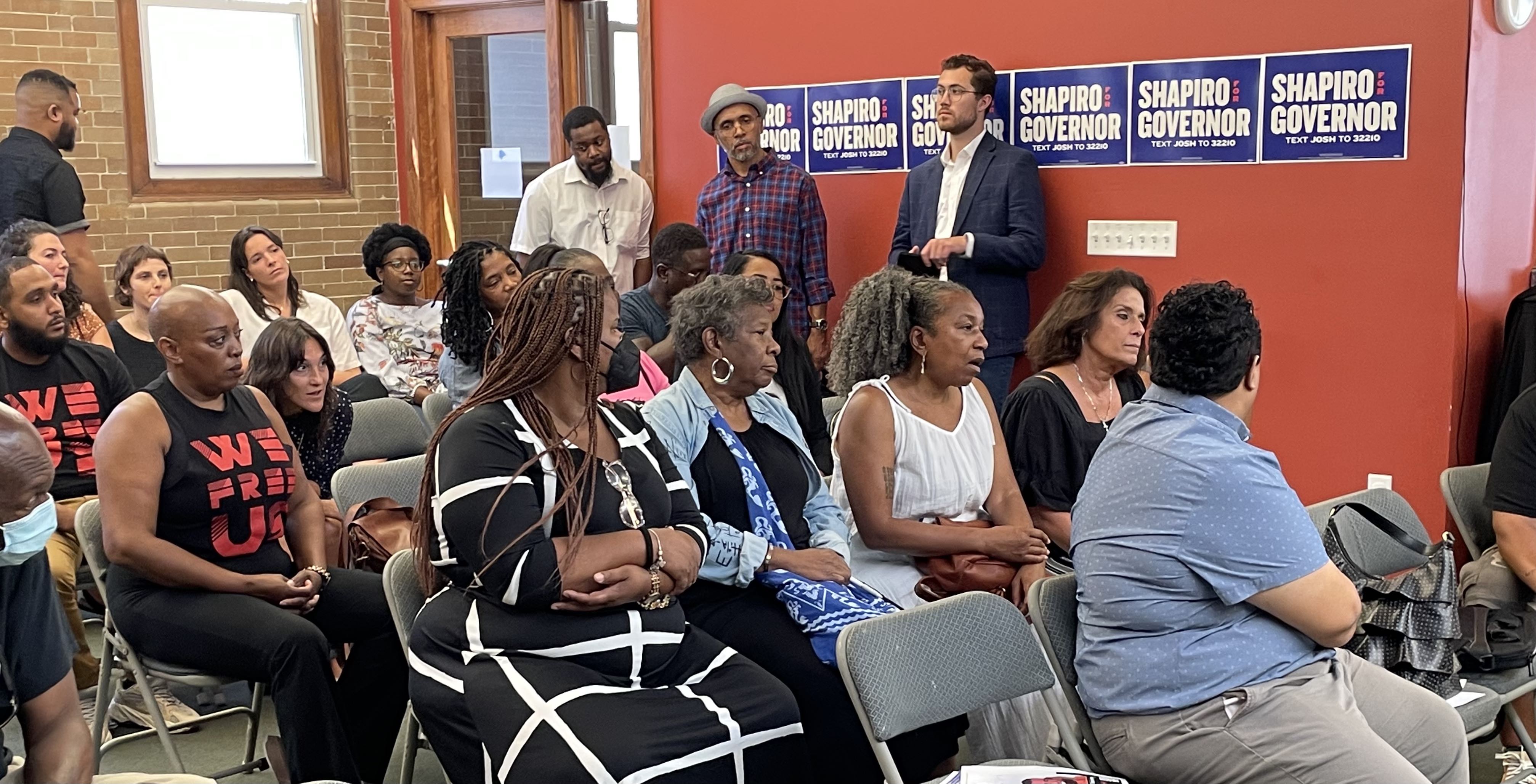 "I am a dual victim. I have a brother was murdered by gun violence and a child who is incarcerated. I believe in second chances in the core of my being, because I am on both sides of the equation," said Mrs Dee Dee, who works with Free The Ballot and Amistad Movement Power
The choice in November is between a far right Christian nationalist who wants criminalize abortion and create harsh new mandatory minimum sentences and Josh Shapiro who has committed to support specific policies that will greatly reduce the harm of the current system and allow our communities some breathing room to heal and fight for more progress.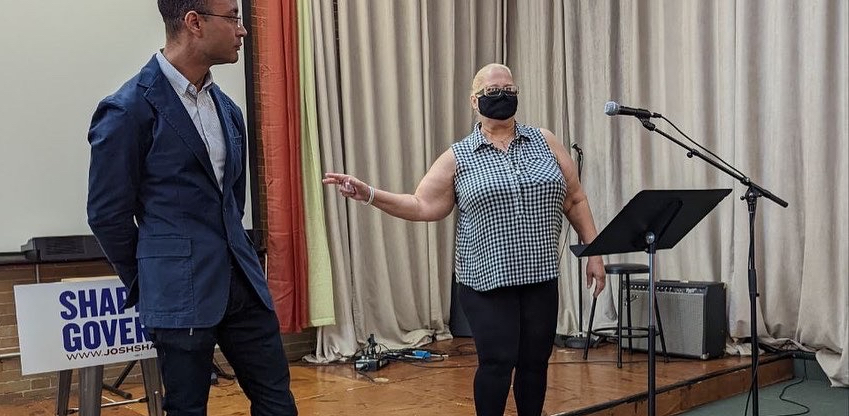 But November can't be framed as just a defensive fight, because enthusiasm doesn't come from fear it comes from hope. That's why we are heartened by these progressive criminal justice reform commitments from Josh Shapiro. It give us something to fight for in November while we fight defensively against Doug Mastriano, a man who will certainly disenfranchise our communities and attempt to subvert democracy itself to keep his movement in power.
We must be clear that change comes from the people. As Senator Nikil Saval pointed out at the event the commitments that Josh Shapiro made were the result of years of campaigning and progressive advocacy led by people from communities that are directly impacted. Similarly, we must be the ones to champion these issues and turn promises into realities. We must elect the best candidate, but there are no saviors. We must build power and mobilize to be our own salvation.
In this specific political moment we are in a fight for our lives. On one hand we have the promise of things getting a bit better and having room to keep campaigning for more progress and on the other hand the guarantee of things getting worse than we can currently imagine and being entreched in years of defensive fights to stop even more harm. There is no question. We must rally our people and go all out to defeat Mastriano at the polls this November.