Defending Our Communities by Mobilizing Our Neighbors to Vote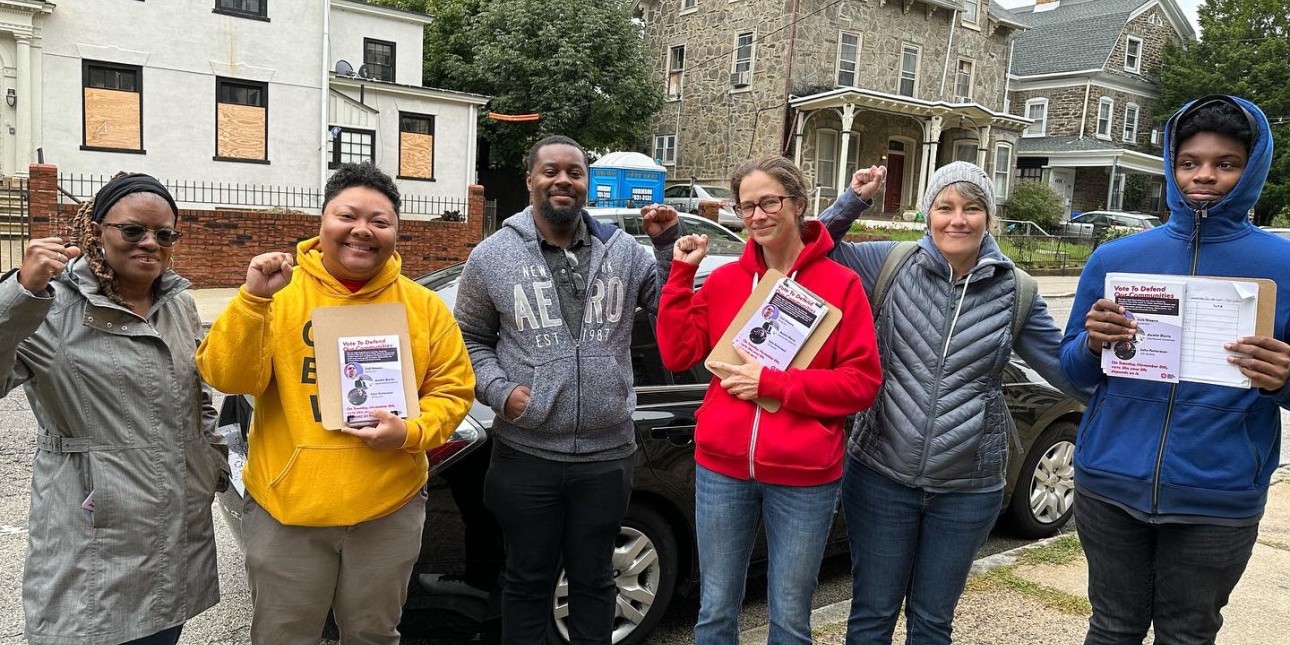 Every weekend since the beginning of October we've been knocking doors and having vital conversations with our neighbors about how we need to defend our communities in the November 8th election.
We've finally hit the moment of the election where you can't turn on the TV without being bombarded by ads and what we see is concerning. The candidates of the far right particularly Dr. Oz have resurrected 'tough on crime' messaging to attack their opponents claiming that they are 'soft on crime', because they have supported some criminal justice reform measures. In this moment -when we are emerging from the pandemic and it's associated gun violence spike- it's a dangerous message that is helping to foment a backlash to policies that have reduced the number of people in prison.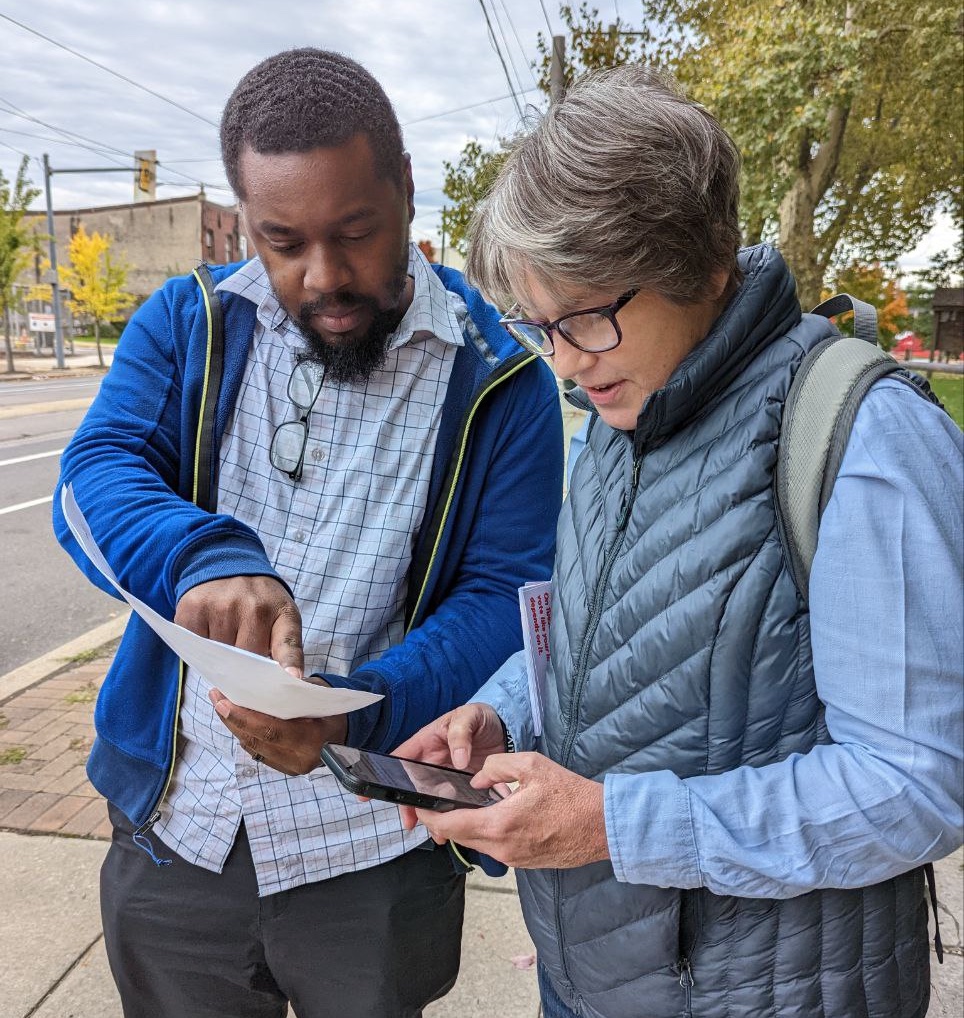 It's also a cynical shell game. Poverty and inequality create crime. The same politicians -like Dr. Oz and Doug Mastriano- who tell us their opponents are putting us in danger and that we can get rid of crime if we just put more people in prison are the ones who are pushing poverty producing policies that allow the rich to get richer and poor communities to get poorer. In this sense, the politicians of the right are crime creators. These politicians are cutting our communities on one hand with their policies -and helping to create the conditions where crime grows- and then offering them a bandaid in the next moment and playing a game of misdirection as to who is responsible for high crime rates.
This election is a defensive one or sure. There will definitely be moments where we diverge from Shapiro, Fetterman and Davis on matters of policy. However, in this moment the lines are drawn clearly. Their opponents want to ban abortion, create new mandatory minimum sentences that will funnel people into prison and we will not let them.
These political TV ad wars make it all the more important that we cut through the noise with real face to face human conversations so we can mobilize our neighbors to the polls. This fall Amistad Movement Power has been building volunteer canvassing infrastructure for our movement family. While our comrades in Free The Ballot have done stellar work in building a steady and solid professional paid canvass, we are getting organized in a way that makes it easy for people in our movements and communities to plug in, get active and have conversations with other everyday people to motivate and mobilize them to the polls.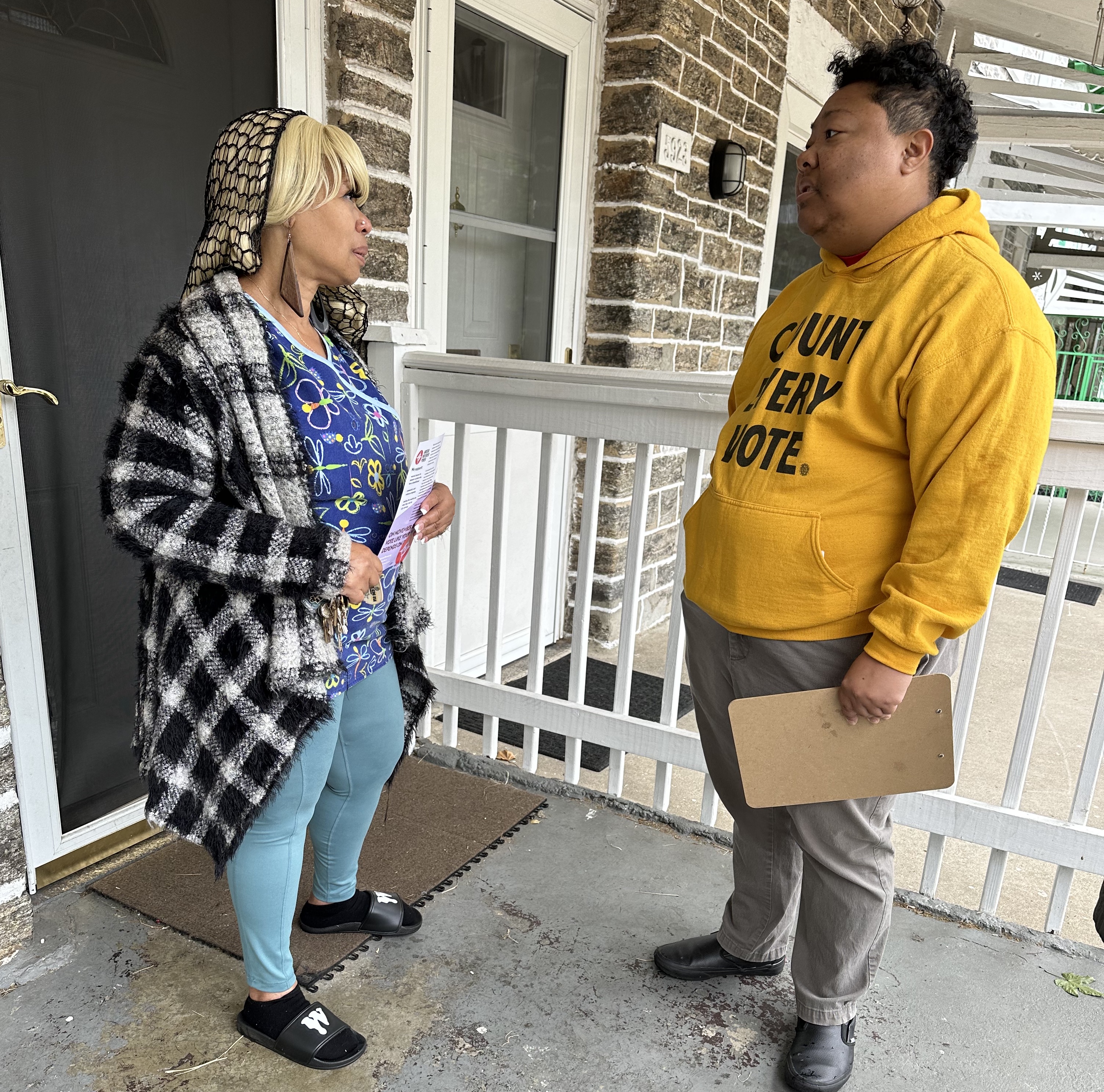 On Saturdays we canvass in Germantown and on Sundays we canvass in West Philly every weekend leading up to the election. We would love for you to join us! We've had conversations with all sorts of folks. People who have lost loved ones to violence and incarceration, neighborhood elders who remind us how things have changed and young people who are desperate for a future that includes them. These conversations are not only important for this defensive struggle, but they remind us why we are in the struggle in the first place: we are here to serve the people. Want to get involved? Sign up here and our lead field organizer Derrick Stephens will be in touch.
Want to learn more about what is at stake and why we are mobilizing people to get active in the in the November election? Watch this video of an inspiring event we did in September about mobilizing to defend our communities in the November election.
And let's never forget. While defensive battles such as the election cannot be ignored, the struggle is much more vast than the election. Every week of every month, we are getting people organized and building a movement to bring rehabilitated people home from prison, create public safety alternatives to the police and get the resources our communities need to thrive. Let's keep pushing, let's keep progressing!